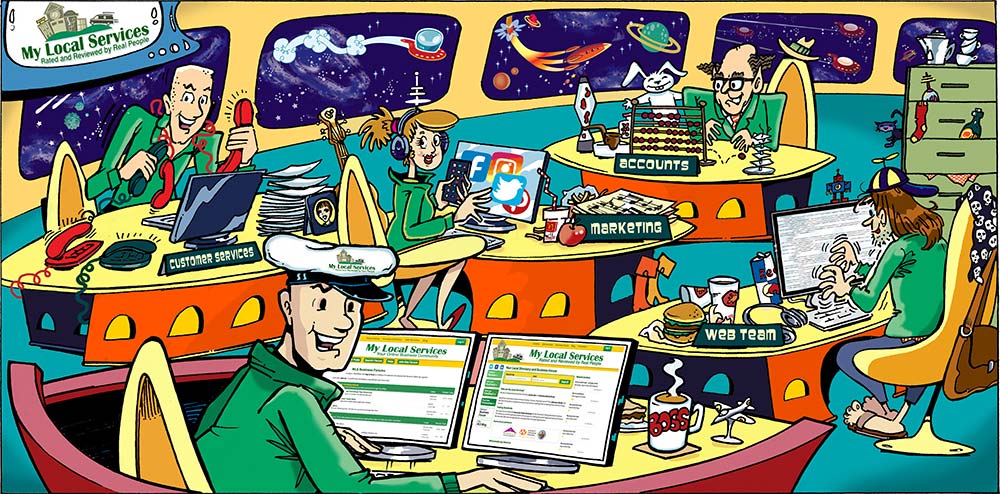 The boring bit...
My Local Services is an online business and review directory, displaying business and review data across the USA. Consumers can search for a service, business, contact them, or read and leave feedback if they have used their products or services. Any US-based business can
join us
for free.
We are actually a UK based business and started in 2005 with
My Local Services UK
. We now host and look after the data for millions of businesses across the UK and USA.
So, what are we all about?
Two words: customer service.
We are passionate about customer service. If you are a consumer, we want you to visit and have a useful experience. If you are a business owner, we want to you to be happy with the service we are providing and know that we are here to help. If you have any issues,
get in touch
.
Any enquiries, issues or problems will be responded to within two business days. So, if it's Friday night, we'll be in touch Tuesday at the latest.
We are also here to help shine a light on the majority of hardworking contractors and small businesses. Reviews is a great way to do that and with strict human moderation and comment verification, consumers can be confident that reviews are genuine and not fake. Why not
leave a review now?
The fun stuff
My Local Services also hosts a
business forum
. It is 100% free to use and join and any small business or anyone interested in business or marketing are welcome to join.
The forum is a discussion platform, professionally moderated and kept spam free. It is full of useful information about general marketing and advertising, SEO, social media, bookkeeping and health and safety advice. There is also an area for members to ask for some critique on their websites, plus some non-business humour and an area to blow off some steam.
Come and introduce yourself and tell us about your business. You can normally find
Steve
the My Local Services gaffer lurking around the forums, making out he is working!
Company information
Registered Office: Minerva Mill, Station Road, Alcester, Warwickshire, B49 5ET, United Kingdom | Tel: 44333 444 0198
My Local Services is a trading name of Lowi Limited | Registered in England and Wales No: 05542028 | Data Protection registration number: ZA195062