Science Nutrition Lab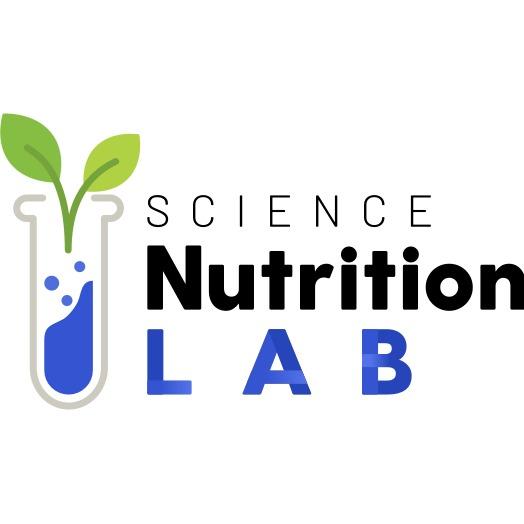 Science Nutrition Lab
8015 West Alameda Avenue
,
Suite 270
Lakewood
Colorado
80226
United States
Business type:


Business Information
Whether you are 5 or 105 experiencing life is best when you are healthy

Get the expertise you deserve to address your health concerns.

With over 15+ years of experience in providing nutrition testing, Science Nutrition Lab has helped clients reach and maintain optimal health through cutting edge diagnostics and strategic nutrition counseling.

Testing with Science Nutrition Lab addresses a variety of symptoms and conditions, such as:

Chronic Fatigue Syndrome
Brain Fog & Cognitive Function
Migraine Headaches
IBS & IBD
Food Allergies
Hormone Imbalances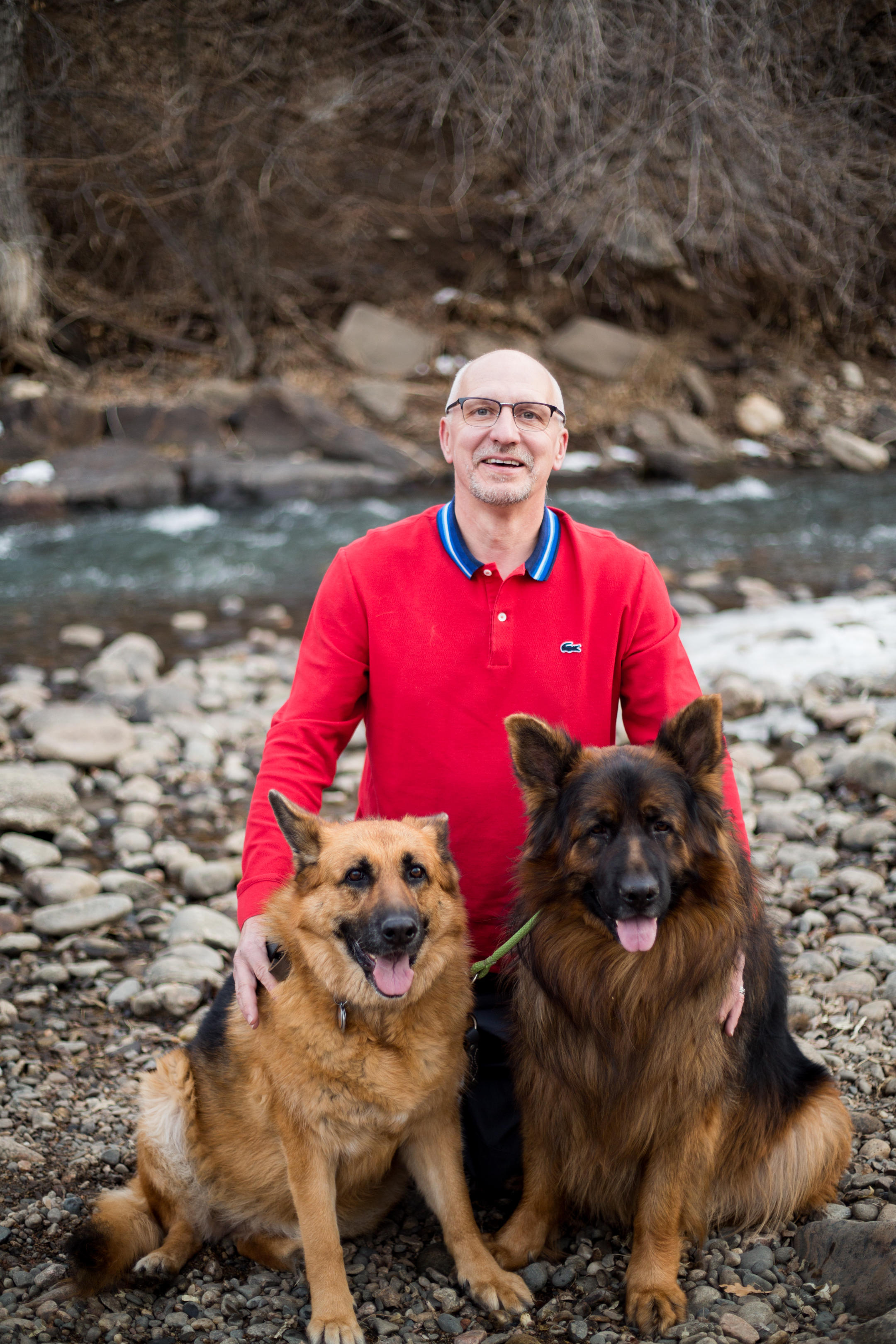 Meet our Founder DR. Jason Jumper. Backed by 20+ years of private practice, Dr. Jumper has worked with patients around the world to provide actionable solutions for optimal health. With 15+ years of providing patients with nutritional support, Dr. Jumper founded Science Nutrition Lab based on the following principles: ☑️Results-Based ☑️Proven Techniques Backed by Modern Technology ☑️Practical Solutions ☑️Holistic and All Encompassing Science Nutrition Lab is passionate about providing patients with the best, most science-backed health recommendations. Visit our website today and see how Dr. Jumper can help you get started towards living better and achieving optimal health!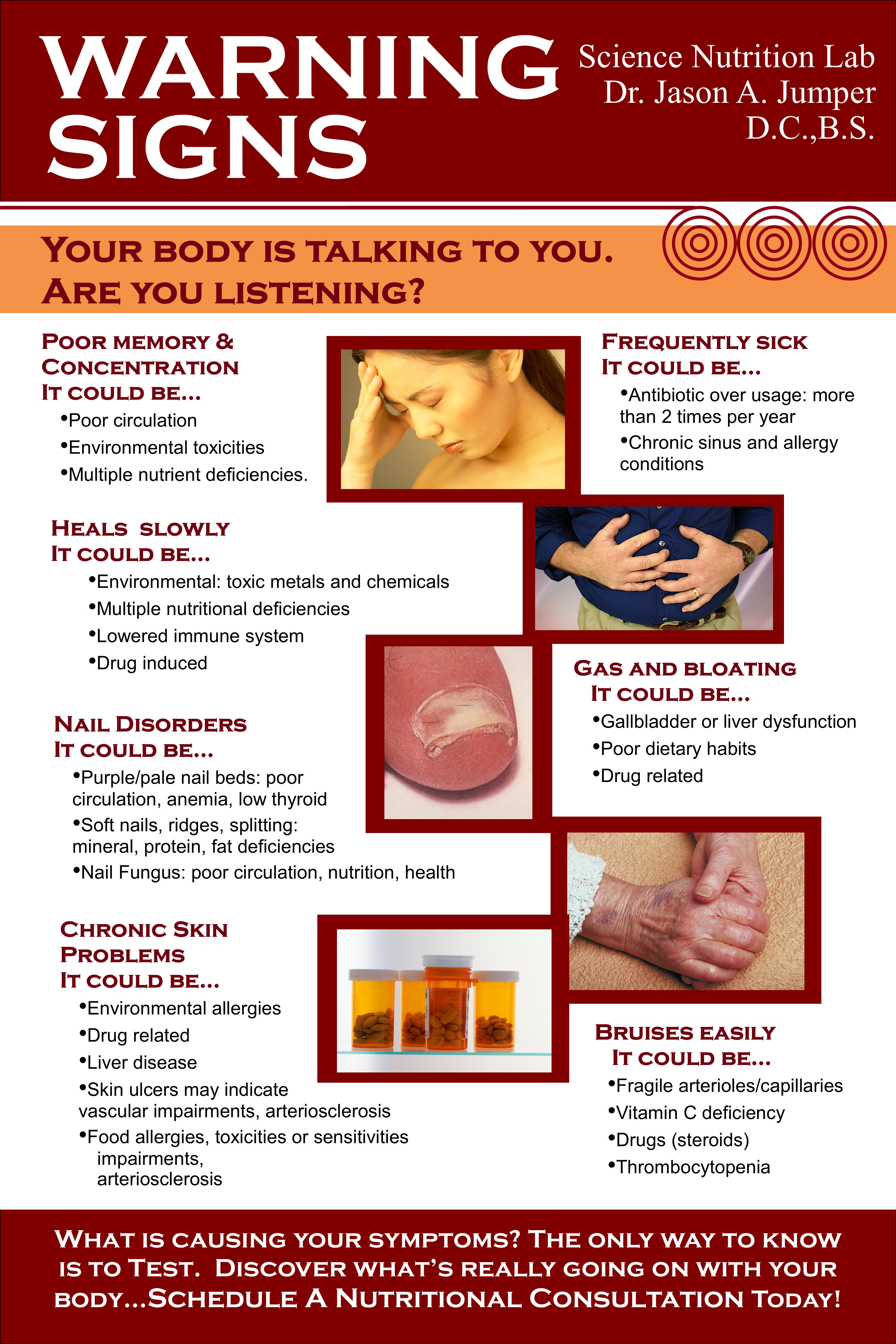 You will find changes in the blood long before you have a symptom. The earlier you find it the problem the better the results.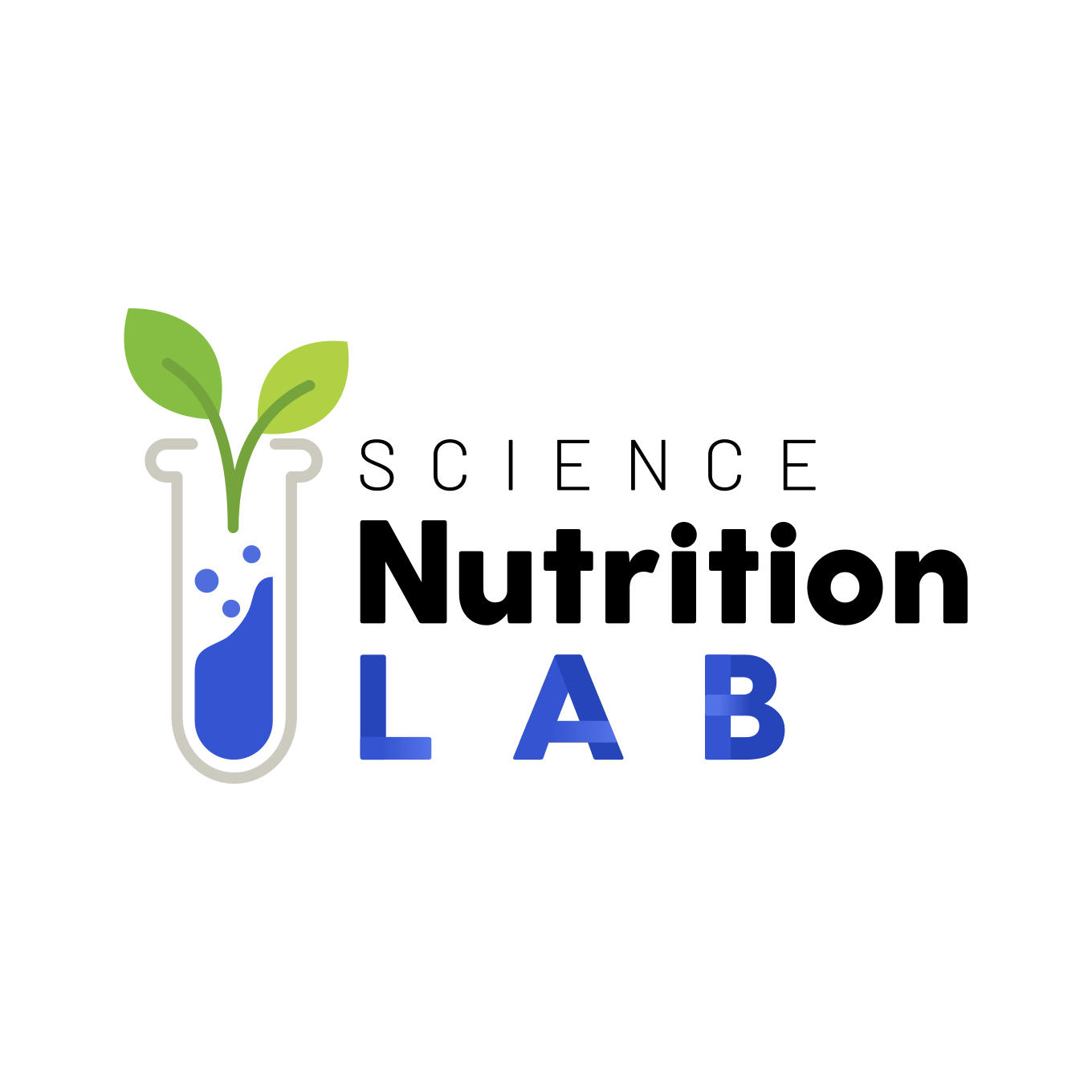 Our Mission: To help people reach their optimum health so they can in turn reach their fullest potential in life.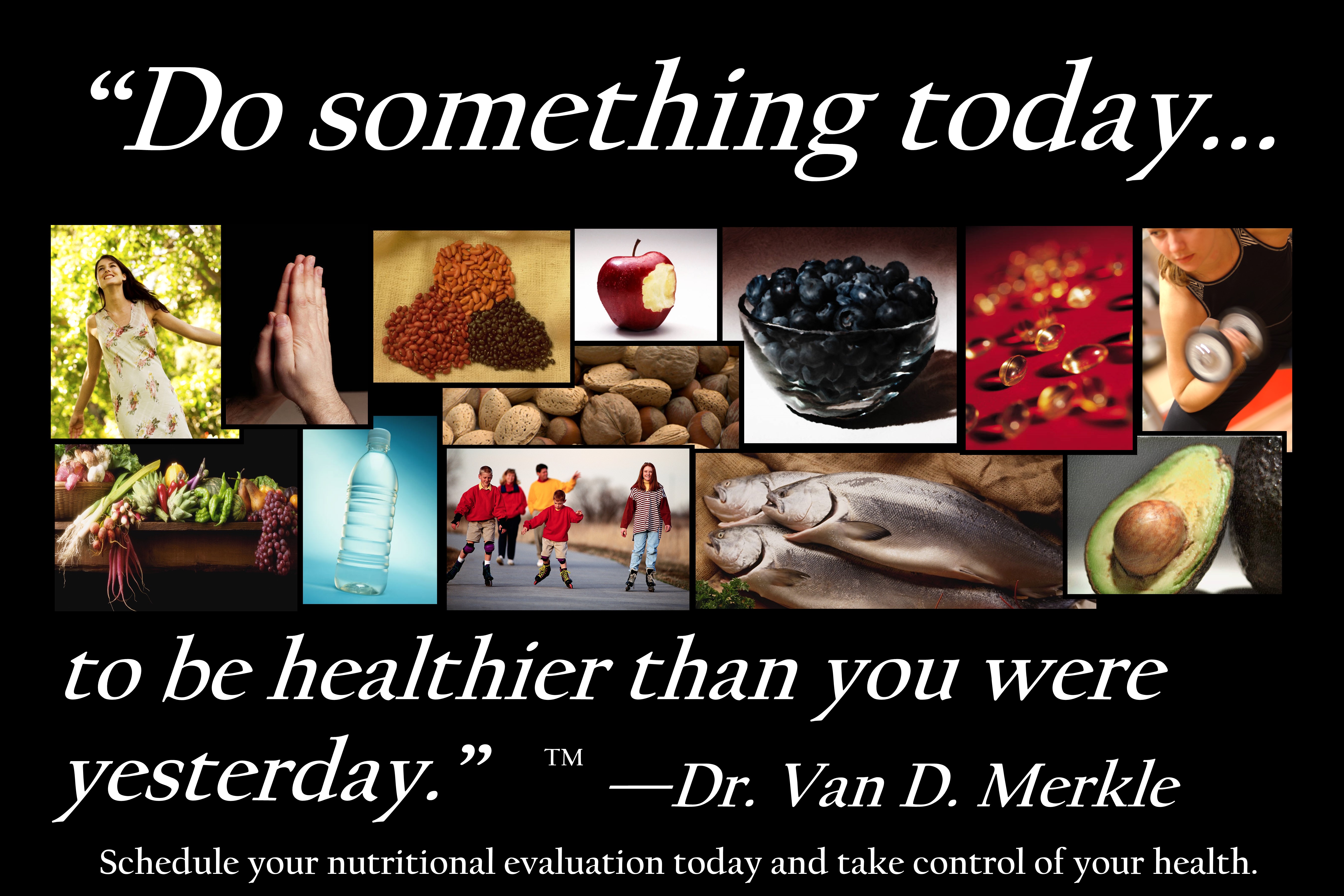 Do you want to restore your health or treat the disease?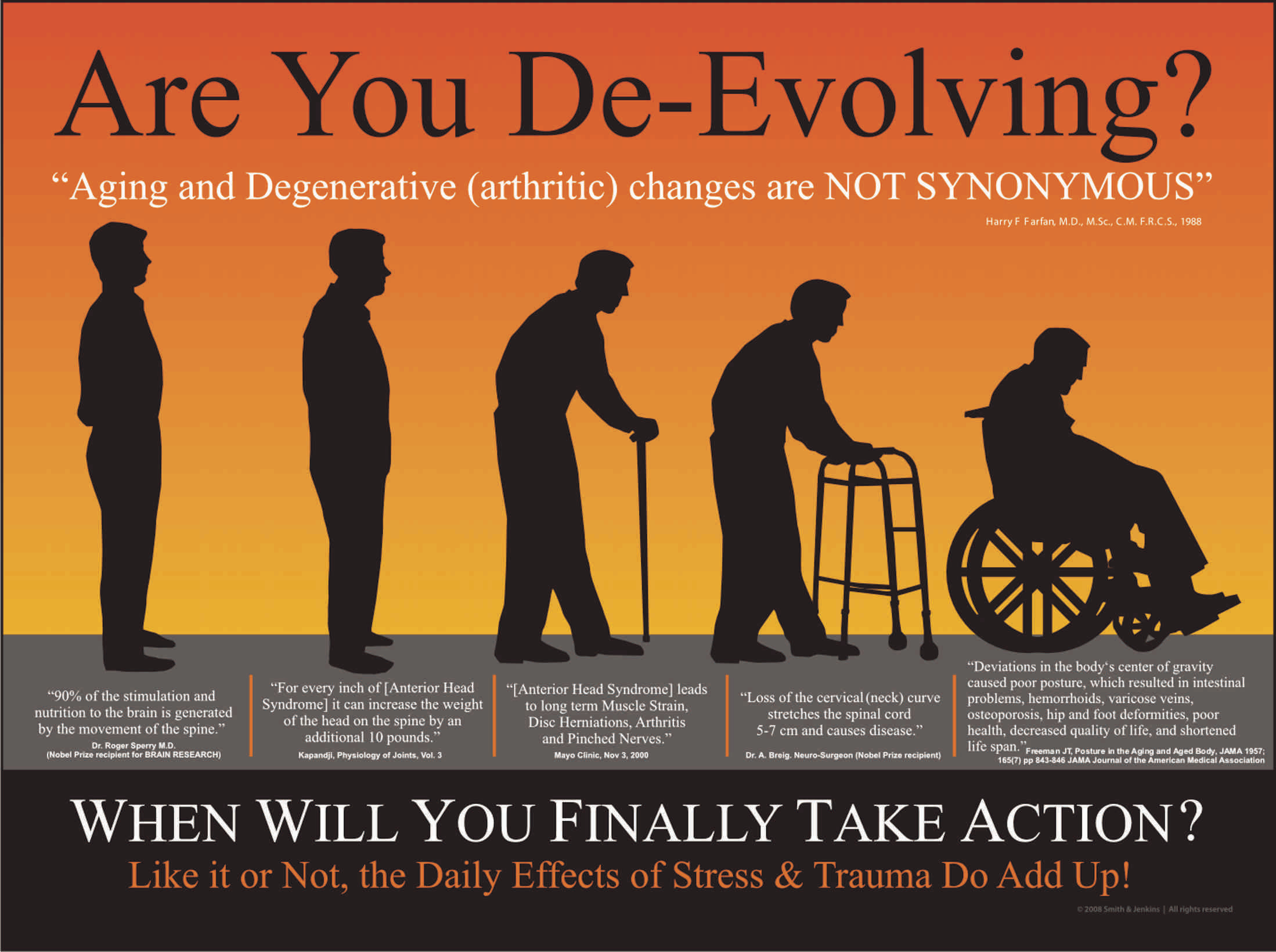 If you didn't know how old, you were how would you be?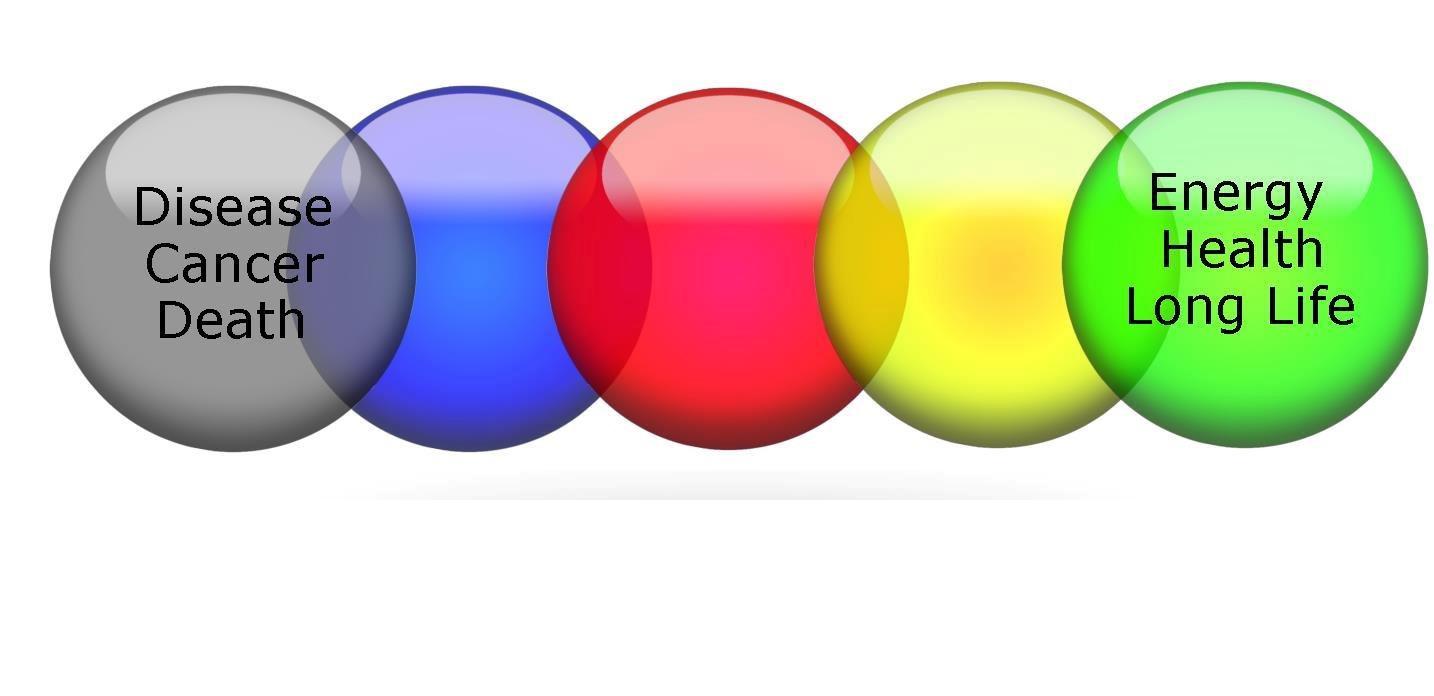 If a person needs more medication, they are getting worse. At SNL we restore your health.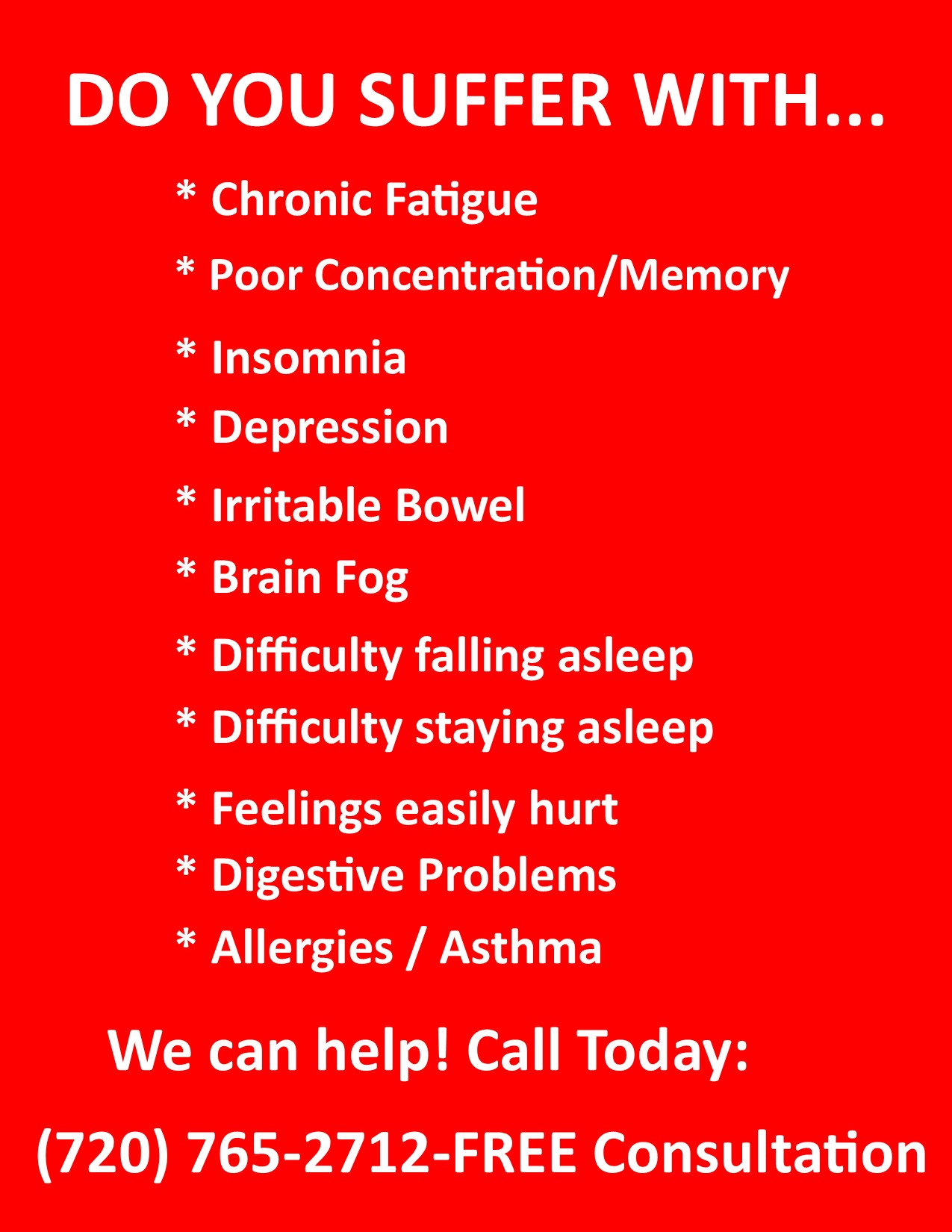 The condition of the body is more important than the name of the disease.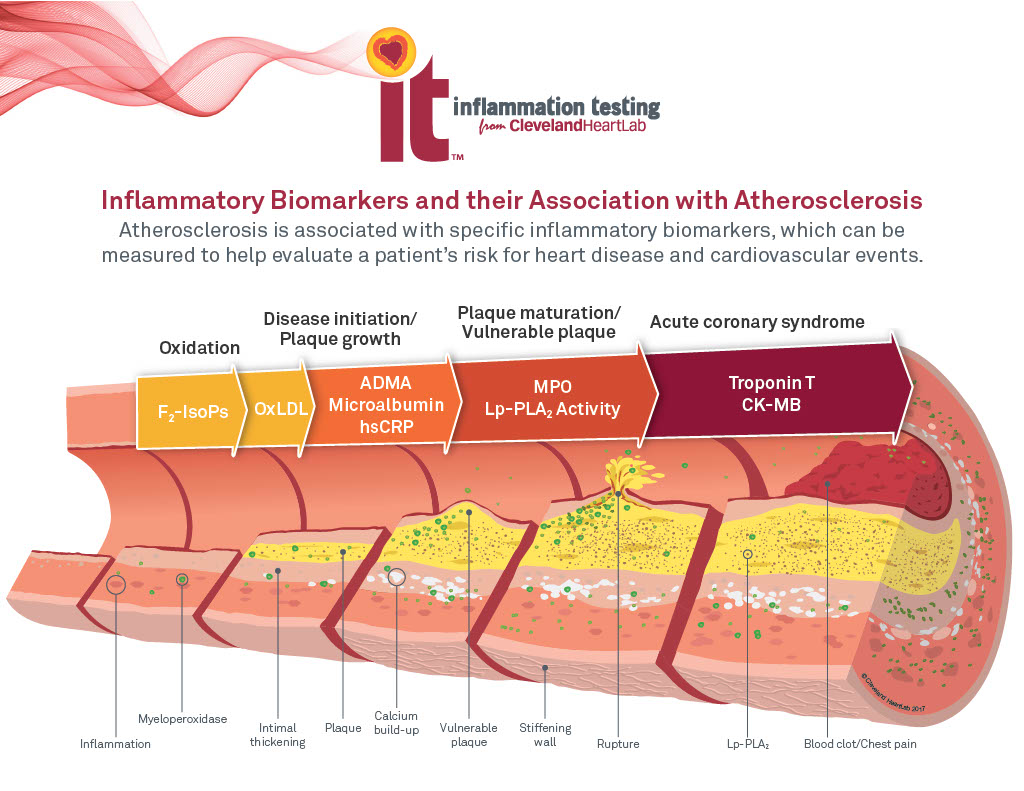 You get about 1 billion heart beats in a lifetime. A hummingbird lives 3-1/2 years an elephant lives 100 + years. A pulse of 70 B.P.M causes your heart to beat an extra 14,400 times more per day.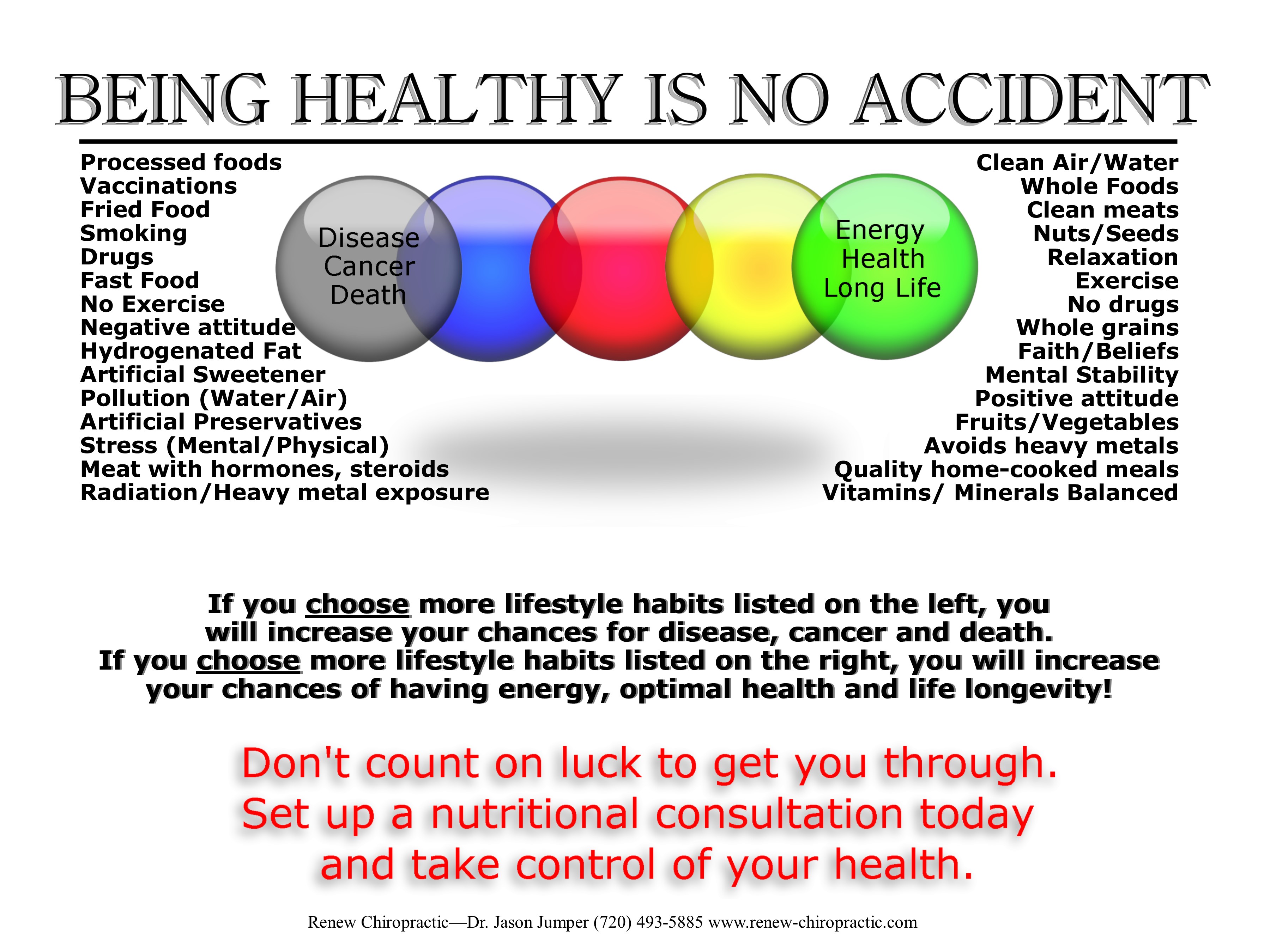 If you get heathy enough, does it really matter the name of the disease?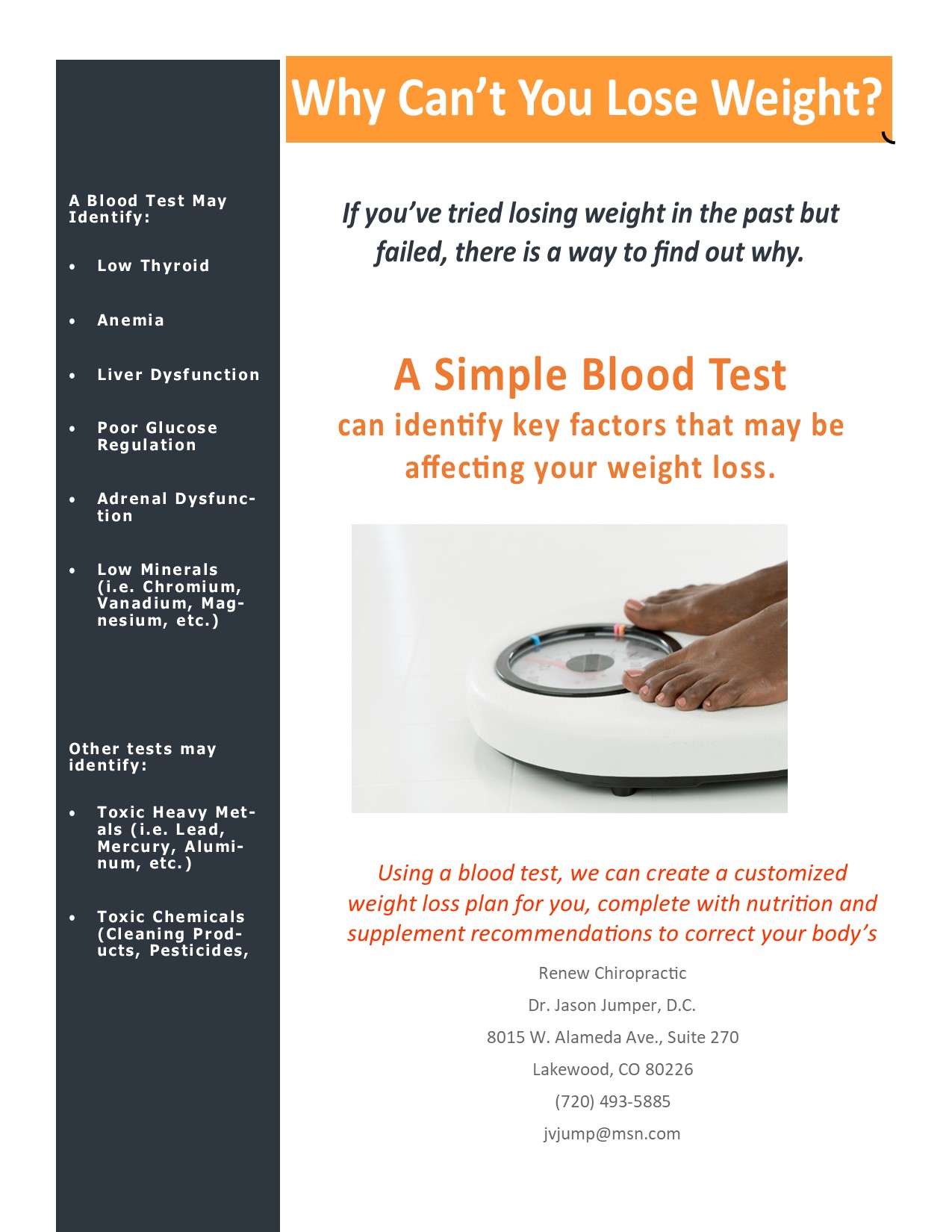 Get the body healthier before you lose weight because the body will resist the weight loss. The more weight you lose the more concentrated the toxins will be & the body will resist the weight loss. The solution to pollution is dilution.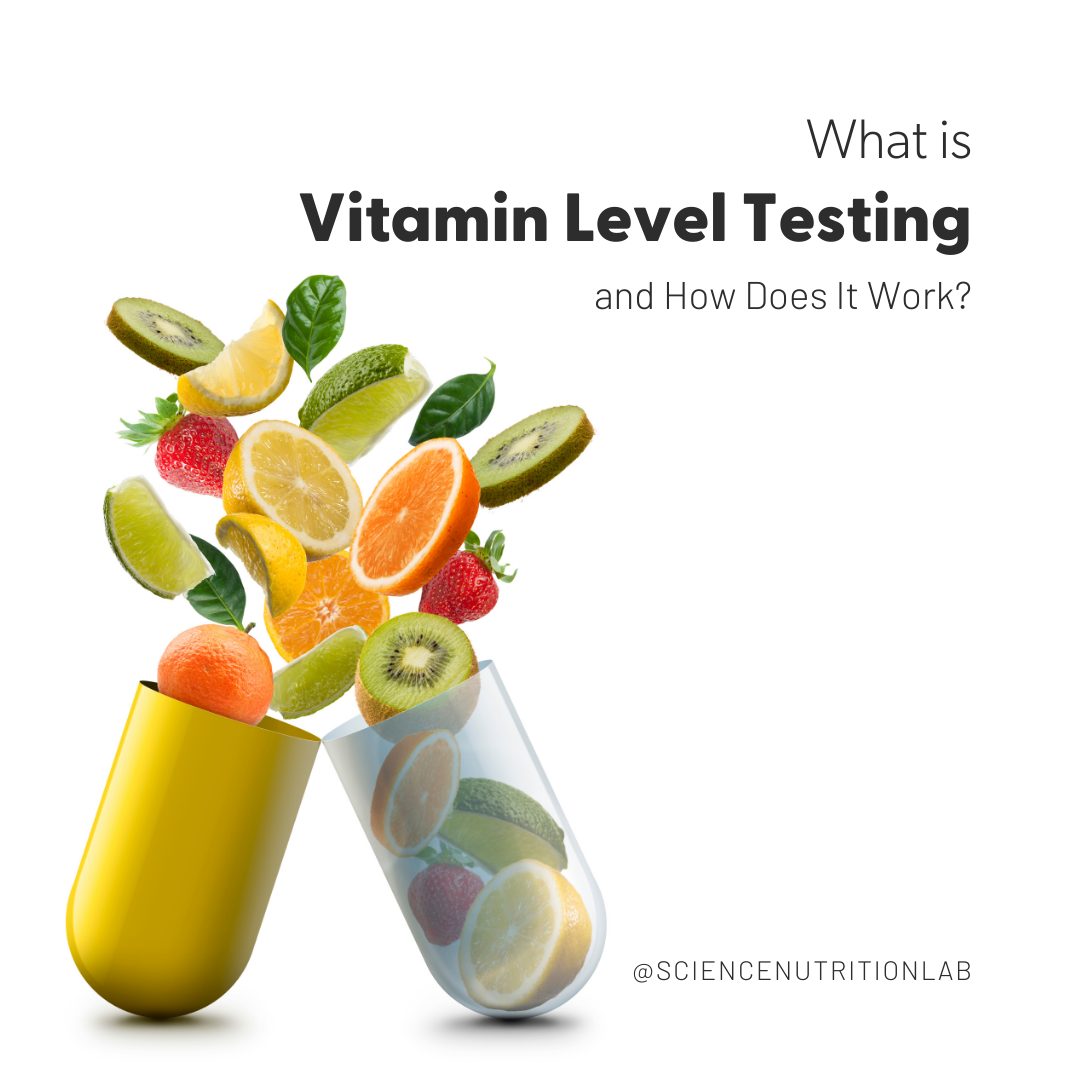 If you have persistent issues like thinning hair, fatigue, osteoporosis, memory problems, immune issues, balance problems, or muscle aches despite taking vitamins, you may want to take a vitamin level test.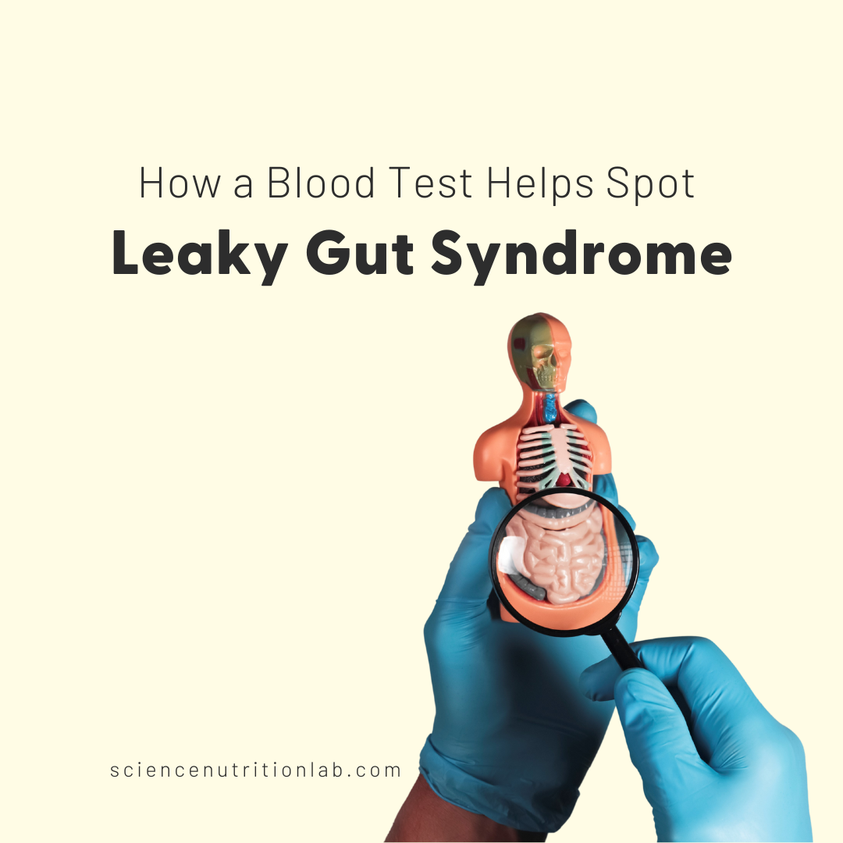 You may not think blood tests and gut health are closely connected. However, a single blood test can reveal crucial insight into gut health. Discover how a blood test helps spot leaky gut syndrome.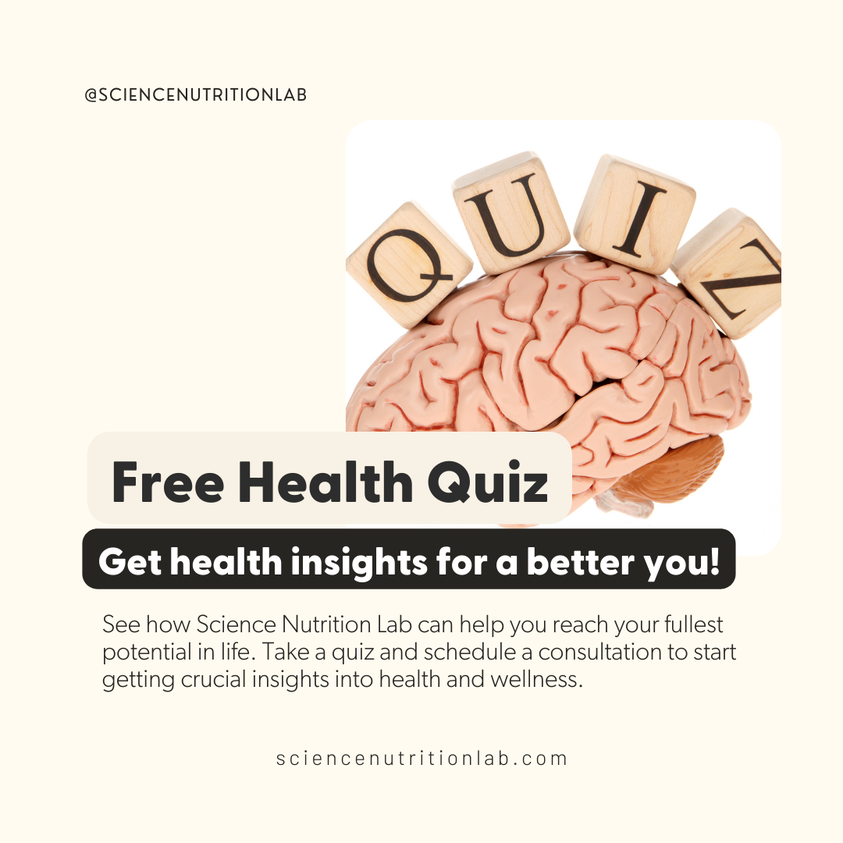 Science Nutrition Lab is a Lab testing service using the power of science to identify the root cause of disease and illness. Take a blood test with Science Nutrition Lab today to discover crucial insight into health. Let us help you achieve optimal health through nutrition testing & your very own personalized wellness plan. Get in touch with us today! www.sciencenutritionlab.com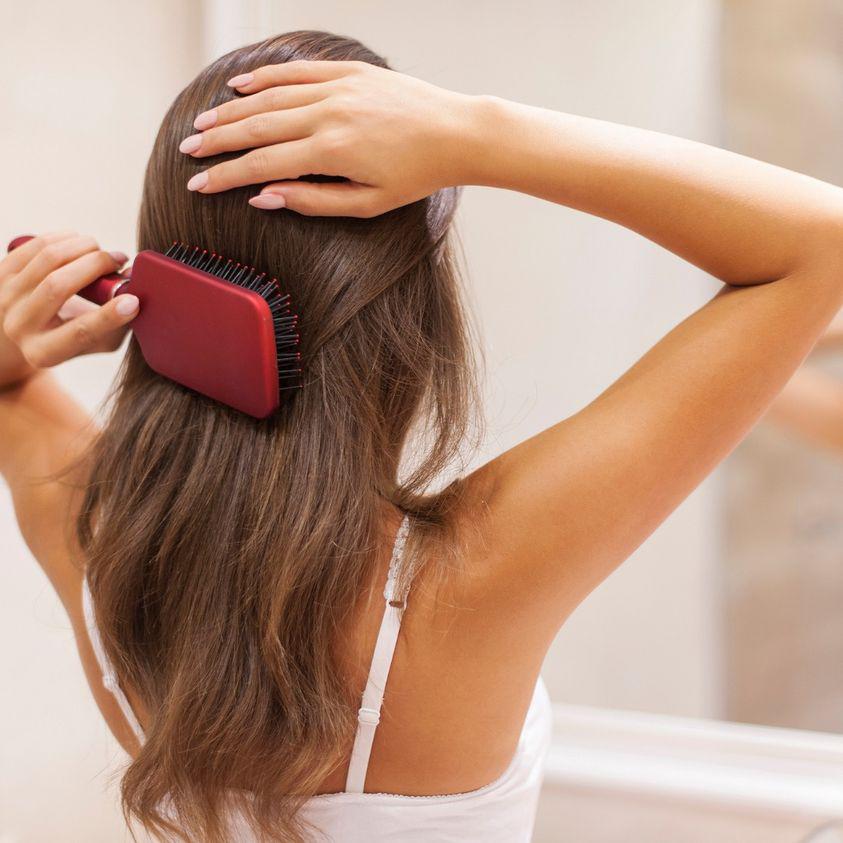 Do you know that through nutritional hair analysis, your hair can let you know whether you're stressed, have a #nutritionaldeficiency, a thyroid problem, or other health issues? Hair analysis provides a unique snapshot into your body, showing you a stress and energy profile and can help indicate where you are on the energy continuum while assessing your mineral status. It can also detect imbalances sooner than #bloodtests identify them and show you early trends toward health problems. We see #hairanalysis as a prevention tool of the future, examining and correcting mineral levels as an early line of defense against disease. If you're not including a #hairtest or a urine challenge with every blood test, you may be missing a vital component to your whole wellness program. Call or email us to set up a consultation with Dr. Jumper today! Science Nutrition Lab www.sciencenutritionlab.com (720) 765-2712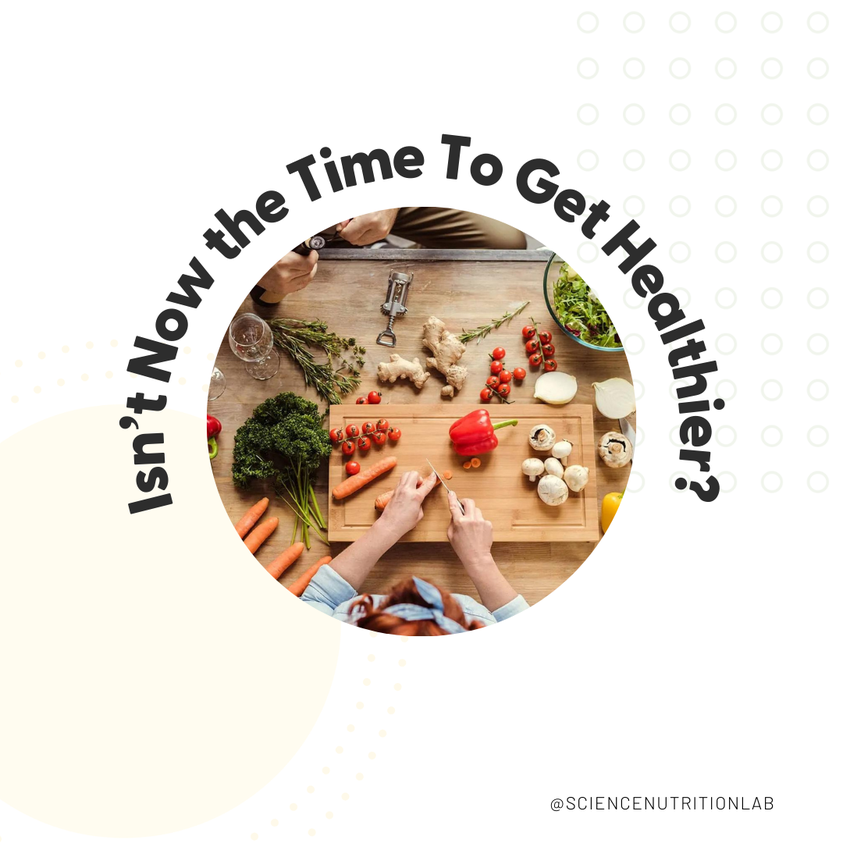 How you feel has no indication of how healthy you are. The worst symptom to have is no symptom. Cancer, Heart Disease etc...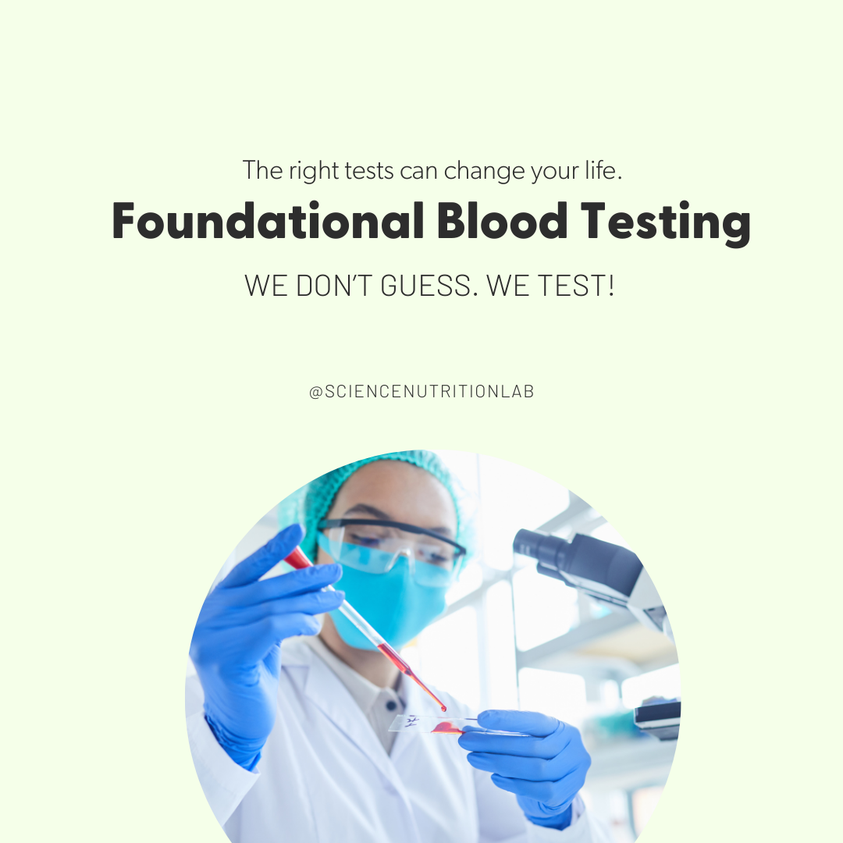 Are you looking for a way to improve your health? Do you have digestive issues, or are achy and fatigued? Functional nutrition testing can identify the foods and nutrients that you need based on your genetics and body type. Foundational blood testing is an important part of your functional nutrition journey and can help you identify individual food triggers, nutrient insufficiencies, or genetic factors that could be contributing to your symptoms. This type of testing can start at a baseline level and measure ongoing levels of certain nutrients and metabolic issues over time.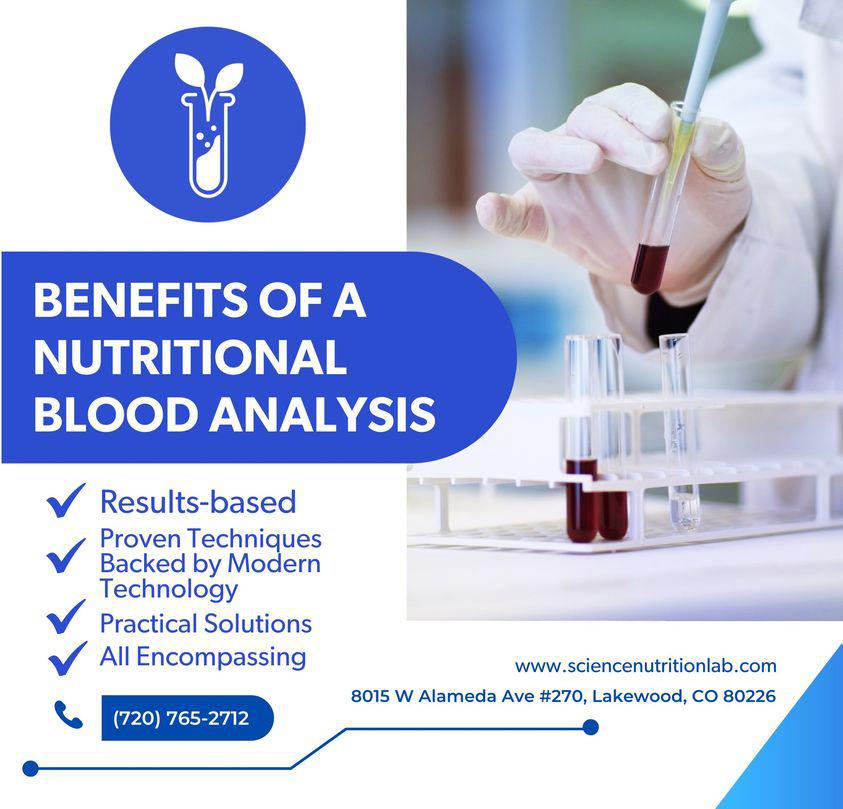 A very common question we receive: How do blood tests for nutritional deficiencies work? #Bloodtests for nutritional deficiencies provide the most accurate analysis of what's happening with your body and its deficiencies. These tests, when read properly, will monitor the diseases you have and will indicate whether or not you are progressing toward a serious illness such as cancer, liver, heart or many other diseases. Nutritional blood testing should measure: ✔️ Vitamins ✔️ Minerals ✔️ Amino Acids ✔️ Metabolites ✔️ Fatty Acids ✔️ Antioxidants This is a testable way to know what supplements you need or if those brands are working for you. Your holistic healthcare provider can order these tests for you. You can also order your own test kit from us online, and we can help you with the process. Dr. Jason Jumper will review your results and develop an action plan with you for better health, based upon the test data. Your detailed report will explain your test findings, as well as the nutrient and dietary recommendations based upon your test results. Schedule an online consultation today. Get the facts. Don't guess about your health!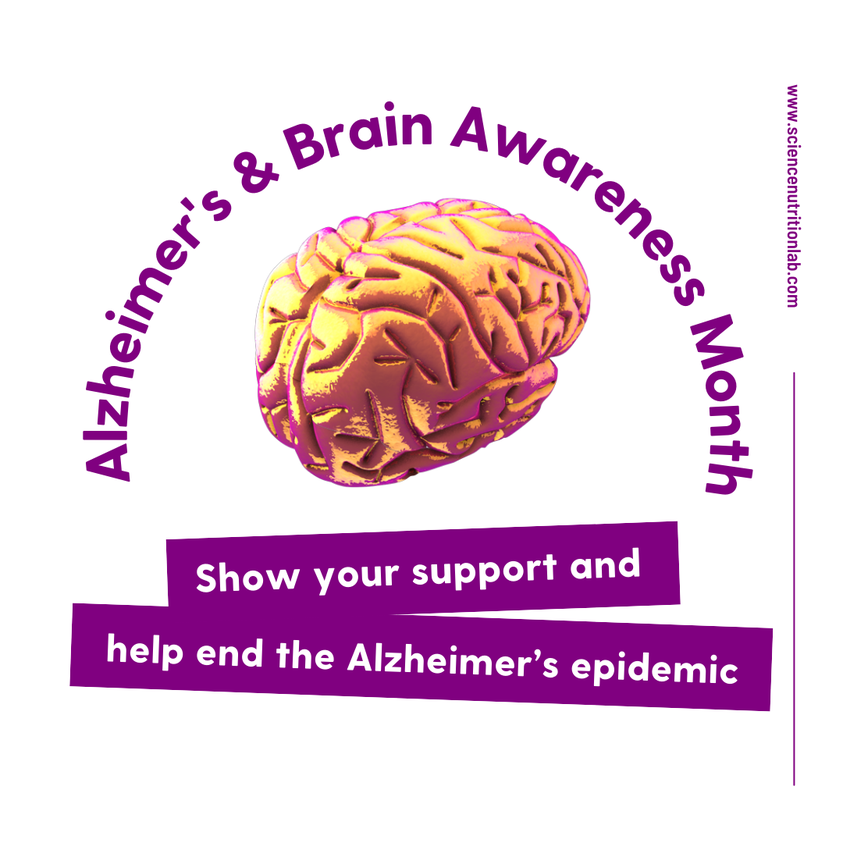 Cow's milk grows big bodies, breast milk grows big brains & today we have big bodies & small brains.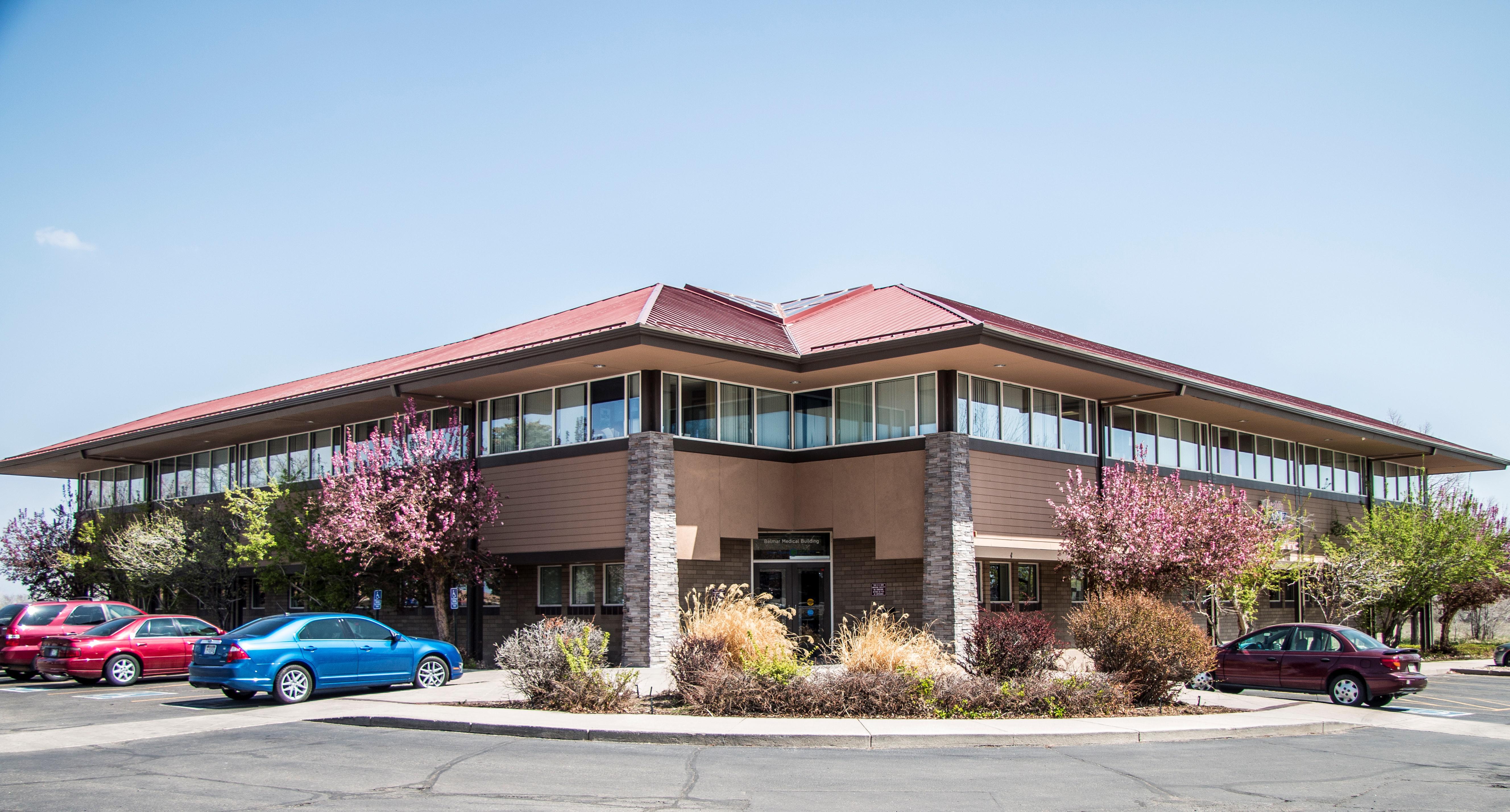 Science Nutrition Lab is located at the Belmar Medical Building: 8015 W. Alameda, Suite 270 Lakewood, CO 80226 (720) 795-2712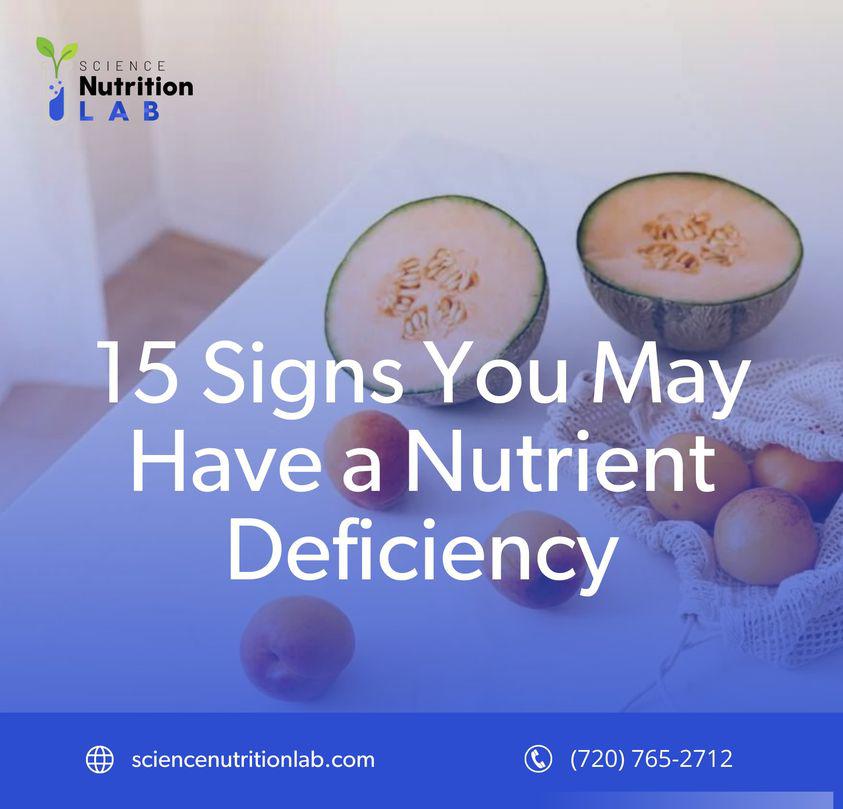 Are you experiencing symptoms and concerned about a vitamin or mineral deficiency? Take a nutrient deficiency test for peace of mind.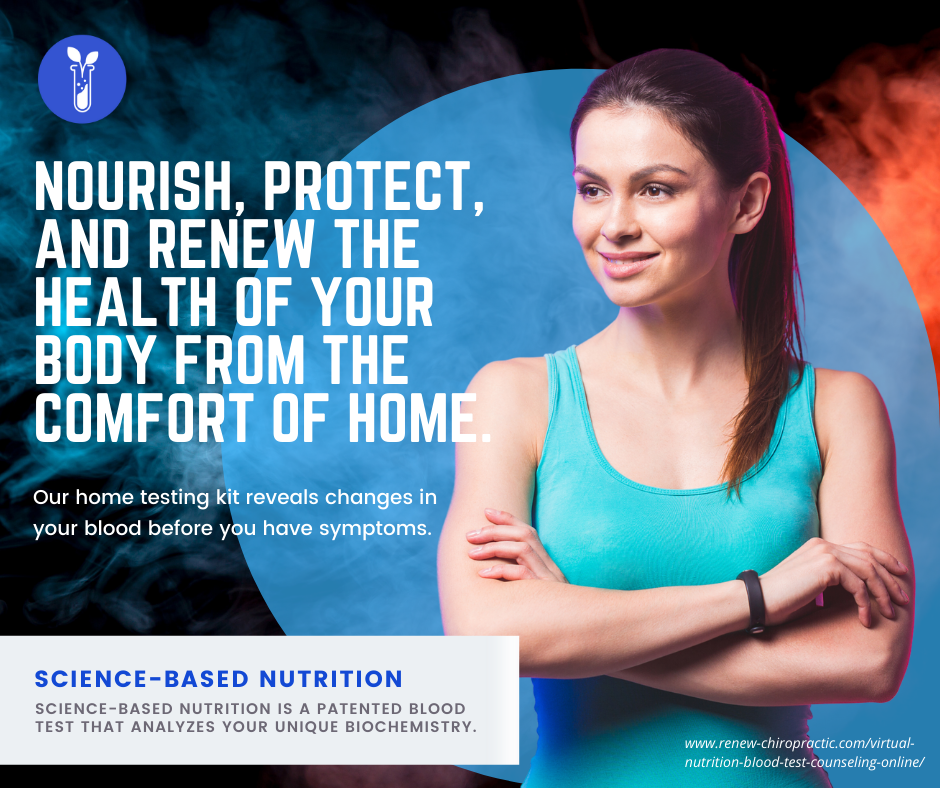 Are you healthy enough to experience and enjoy everything that life has to offer? How do you know if you are truly healthy? Beginning with a comprehensive blood test, Dr. Jason Jumper will perform an in-depth analysis of your total system. Blood Chemistry is the gold standard used in the medical profession to identify and carefully document your needs so that proactive measures may be taken to attain optimal health. Dr. Jason Jumper is Denver's leading Science Based Nutrition professional. Schedule a Science Based Nutrition consultation with Dr. Jason Jumper today. We ship testing kits anywhere in the United States. http://www.sciencenutritionlab.com (720) 765-2712 #nutritiontesting #nutrientdeficiencytest #bloodtest #nutritionlevels #micronutrient #labtesting #homenutritiontest #nutritionalanalysis #nutritionaldeficiencytest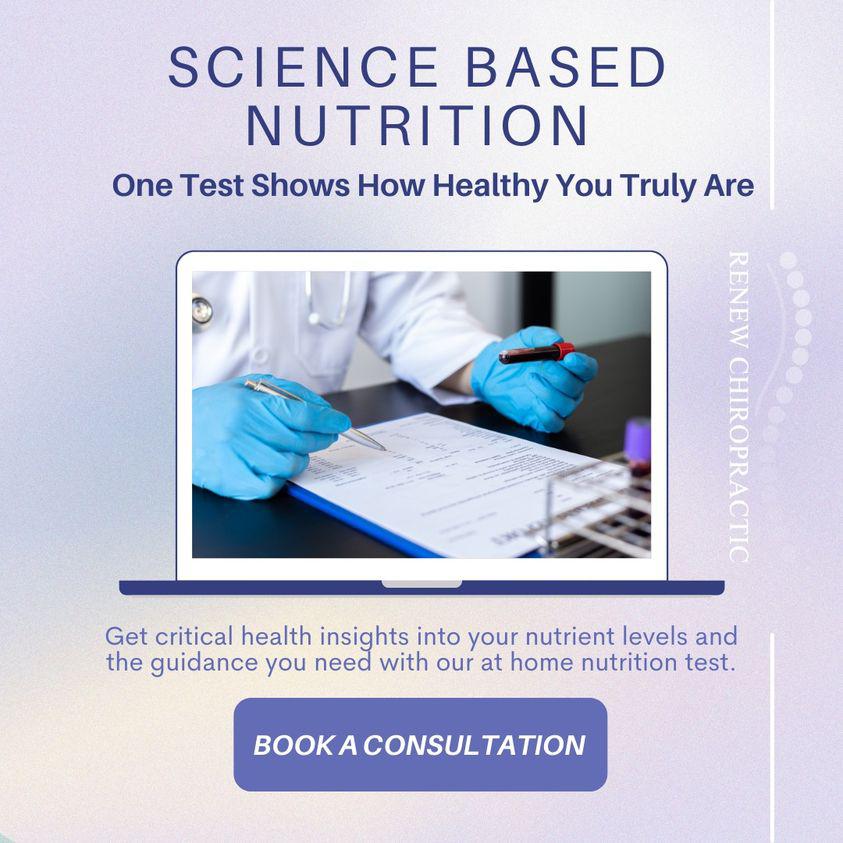 Want actionable tips for your health and wellness? Ready to make simple diet and lifestyle changes today for optimal health? Schedule a virtual consultation. You don't have to be good to start you have to start to be good. Get started on the path to better health ASAP.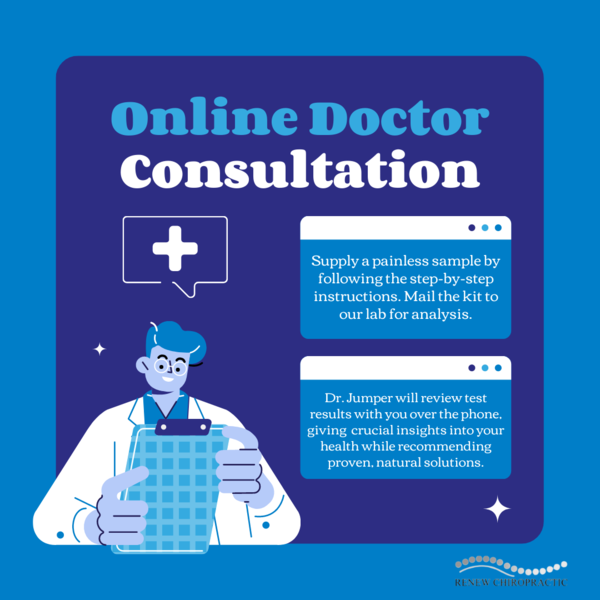 Spot conditions before you have symptoms. That's the power of a Science Based Nutrition blood test. Schedule your virtual consultation today with Renew Chiropractic for detailed insight into your health. We ship hassle-free testing kits across the United States. Head on to our website to learn more http://www.sciencenutritionlab.com or call (720) 765-2712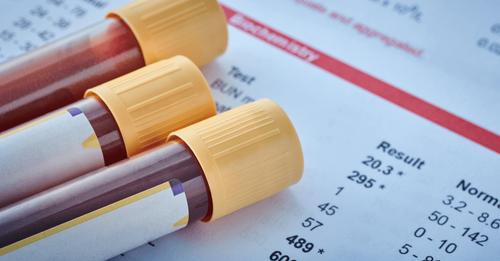 Have you ever wondered who came up with normal or abnormal on a blood Test? Have you ever gone to your Dr. and were told your blood work looks fine? You ask then why do I so feel bad? Alot of doctors look at blood either you're a raging forest fire or falling off a cliff they don't look for smoke. Blood numbers come from: if a value is common, it's considered normal and is accepted as healthy.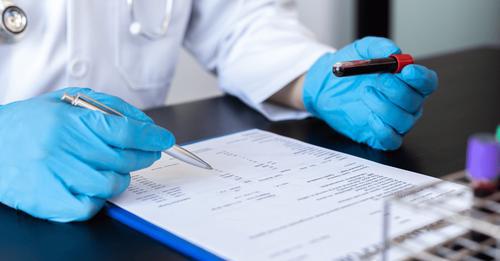 Why are Science Lab Nutrition tests so popular? Here are some of the advantages enjoyed by patients: • Discover how healthy you really are • Test your blood for optimal biomarkers • Learn dietary and lifestyle changes you should make for better health • Determine which supplements are working – and which ones aren't • Spot the earliest warning signs of illness and disease Schedule a virtual consultation Today. Contact Science Nutrition Lab today for a testing that could change your life. Call (720)-265-2712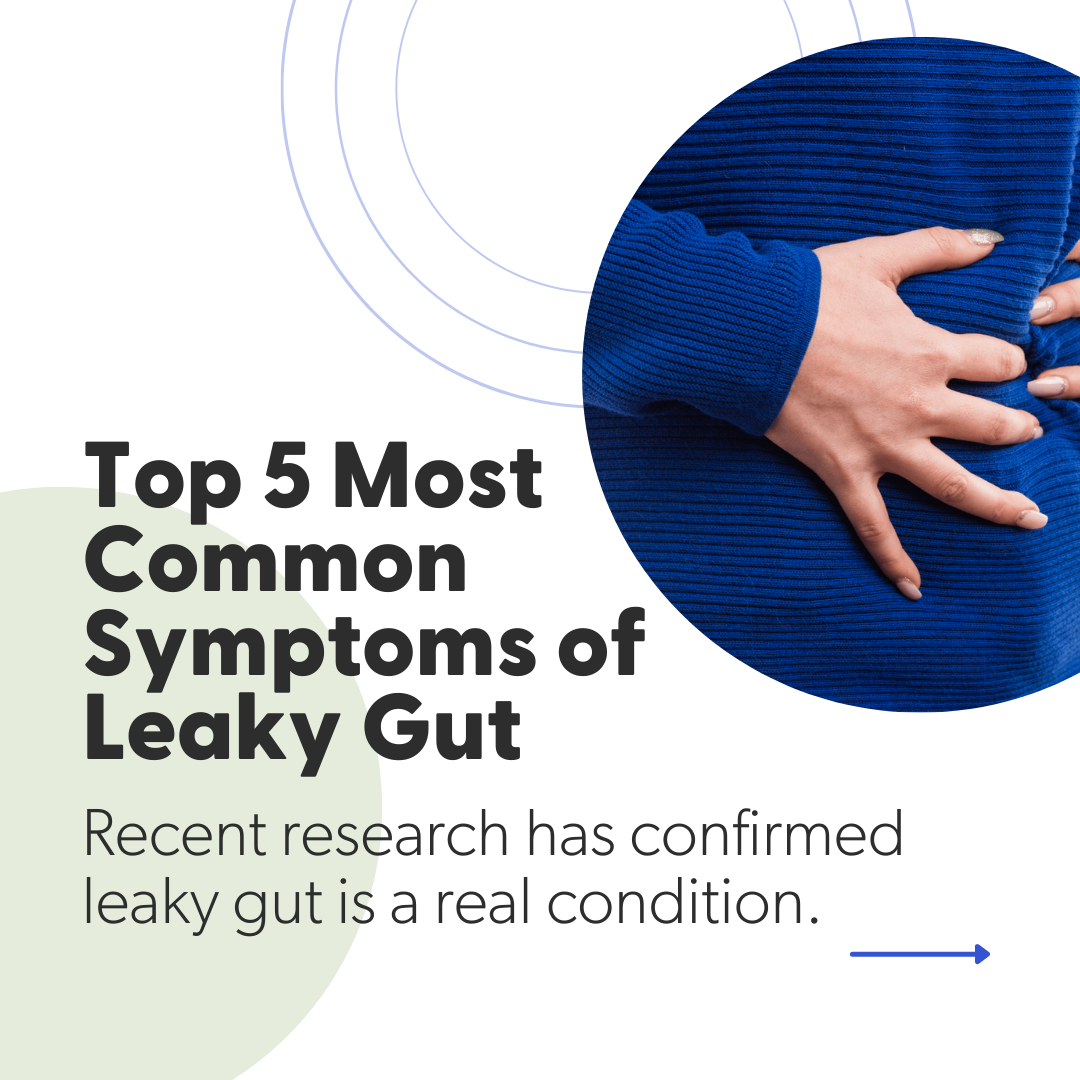 If you have leaky gut, your intestinal wall isn't as strong. It's more permeable, which means more toxins could pass your intestinal barrier and enter your body. What is Leaky Gut Syndrome? Leaky gut syndrome is a gastrointestinal order affecting the permeability of your intestinal lining. In a healthy gut, your intestinal lining is strong. It keeps foreign invaders out of your body, pushing them out of your body as waste. Studies show people with leaky gut have tiny gaps that allow bacteria and other toxins to pass into the bloodstream. These tiny gaps are formed by tight junctions in the intestinal walls. The more tight junctions you have, the more permeable your gut may be. Mental fog, Concentration issues, or general Cognitive concerns if you have persistent mental Fog, if you are struggling to Concentrate, then it may be Leaky Gut. Bloated or Gastrointestinal discomfort if you feel bloated or have other Gastrointestinal discomfort after eating a normal meal than it may be a sign of Leaky Gut.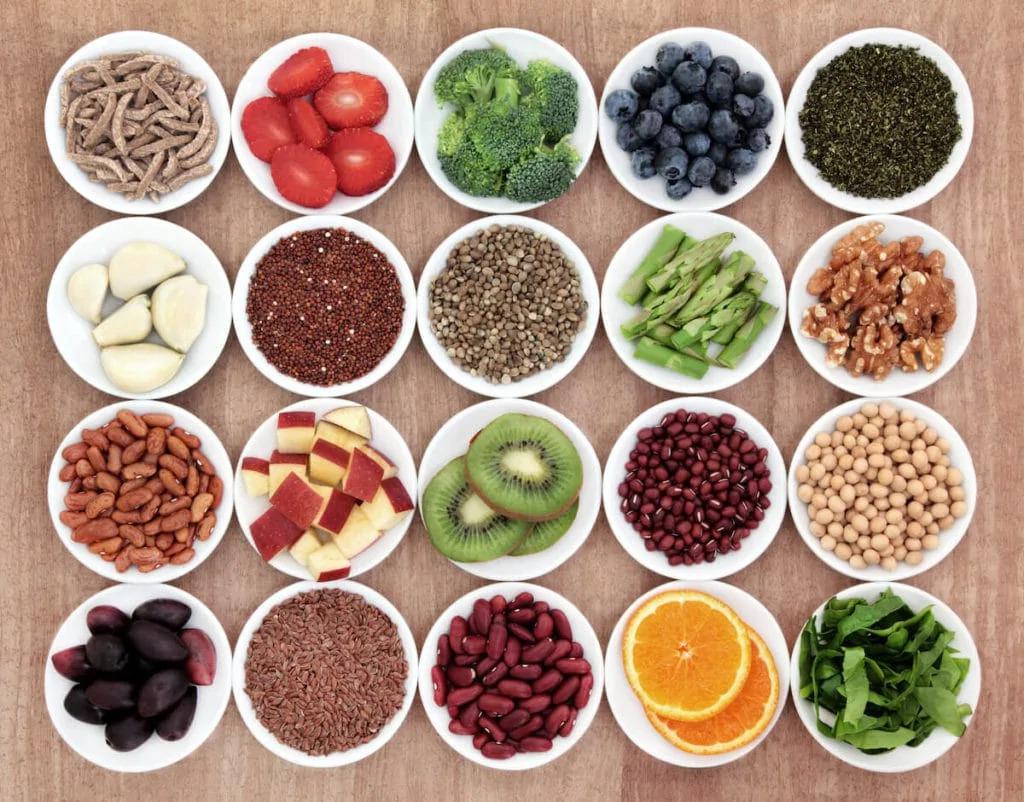 One blood test. Thousands of insights. Get actionable info to achieve optimal health. No clinic visit required. A Science Lab Nutrition test can reveal the path to your optimal health: 1) At-Home Hair and urine Test: We send you a testing kit. You provide a painless sample, then mail your kit to the lab. 2) Lab Analysis: A trained health professional analyzes your test results, then turns these results into actionable insights. 3) Full Report & Consultation: You receive a detailed report with actionable advice for optimal health based on your unique physiology. These Tests can analyze your body in unique, never-before-seen ways. Which supplements should you take? Which diets work best for you? Which strategies can you implement today to optimize your health? Provide a urine, or hair simple using our painless at-home test kit. Ship it to our lab, and you'll get actionable results within weeks. The Foundational Blood Panel will be drawn By LabCorp or Quest. Call Today to schedule for a phone or virtual consultation. (720) 765-2712. Science Nutrition Lab offers remote Science Lab Nutrition consultations to patients across the United States. Schedule a consultation today.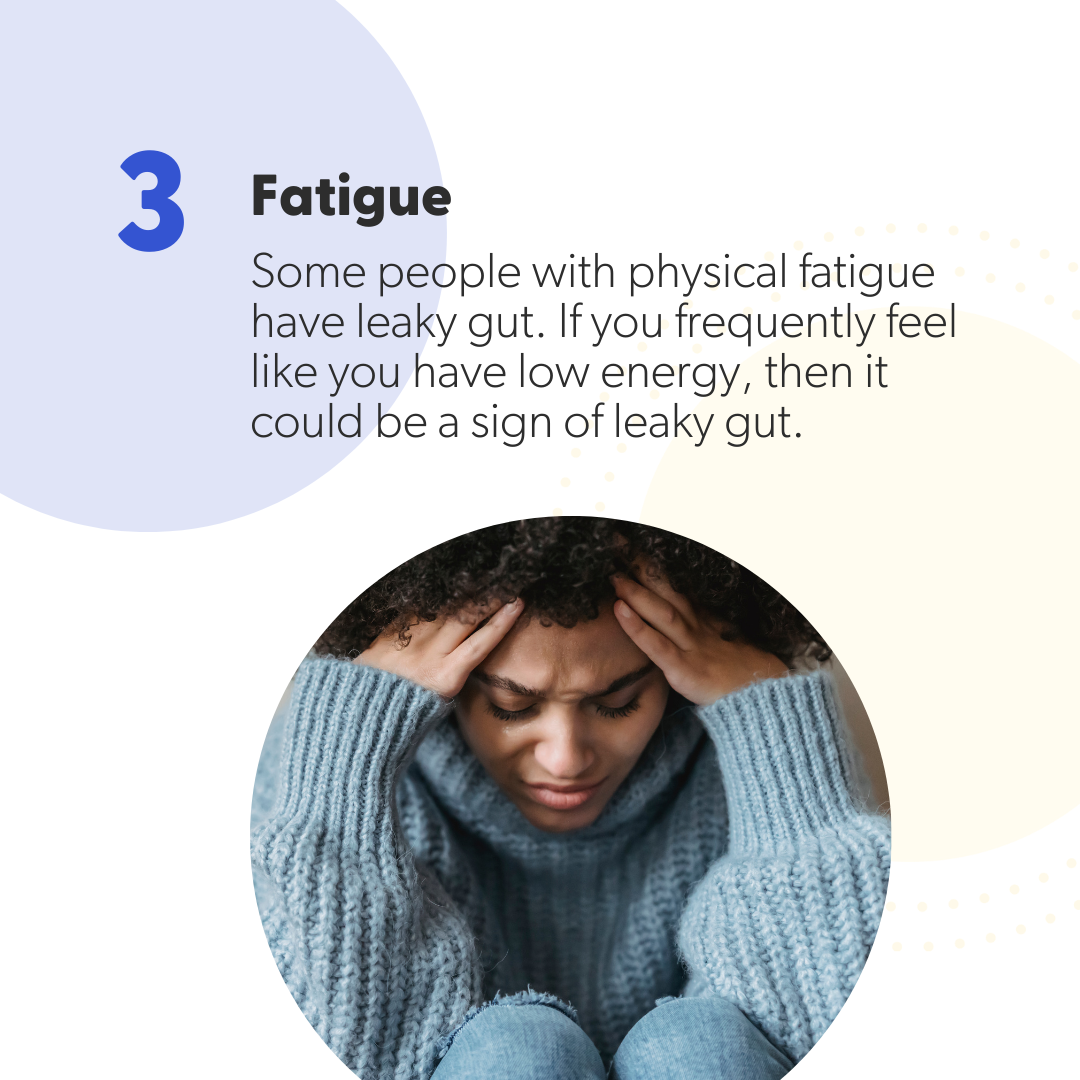 Nutritional Deficiencies Do you feel like you eat right-yet struggle with Fatigue, Mental Fog, Concentration Concerns, Cognitive concerns, Trouble falling asleep or you wake up for no reason and can't fall back asleep sleeping? If so, call us at (720) 765-2712 and schedule a consultation with Dr. Jumper.
Opening Times
Mon-Sun 7am-9pm
Payment Methods Accepted
American Express, Cash, Check, Discover, Invoice, MasterCard, PayPal, Visa
Additional Phone Numbers
Alt
(720) 352-2817
Fax
(720) 493-8512
Mobile
(720) 352-2817
Services:
Foundational Blood Testing-, Alcat Food Sensitivity Test, Urinalysis Test, Hair Analysis Test, Cleveland Heart Panel Test, Vitamin Level Testing, Micronutrient Testing, Diabetes & Hemoglobin A1C, Thyroid Testing, Stool Testing, Salivary Hormone Testing, CardioMetabolic Testing, Plasma Methylation Testing, Iodine, Pre & Post Load, Urine and Plasma Amino Acids Test, Folate Metabolism Test, DNA Methylation Test, Glutathione & Erythrocytes Test, Urine Porphyrins Test, Female Hormone Panel, Female Cancer Panel, Male Cancer Panel, Male Hormone Panel, UA Dipstick, UTEC (Urine Toxic Element Challenge) Test, Meal Planning Tools, Methyl Detox Profile, Candida Albicans Test, Celiac, IBS, & Crohn's Array (CICA) Testing
Brands:
Douglas Labs, Allergy Research Group, Optimox, Science Based Nutrition, Klaire Labs, Integrative Therapeutics, Pure Encapsulations, Perque, Standard Process, Thorne, Designs for health, EuroMedica, Metagenics, Xymogen, MRM Nutrition, Jay Robb, American Nutriceuticals, DC Labs, Med Chem Labs, Living Supplements, Progressive labs, Innate Response, Vital Nutrients, Energique, Davinci Labs, Protocal for Life, Garden of Life, Omega Nutrition, Gaia Herbs, Iodoral, Biotics, Ortho Molecular, Wobenzym
Associations:
Science Based Nutrition
Languages:
english
Established:
1997
Order by:





5.0 out of 5 based on 3 reviews
Dr. Jumper and Vicky's insight, kindness & passion for helping others is amazing!
I truly believe if it wasn't for Dr. Jumper my youngest son would still be sick.
Dr. Jumper patiently listened, recommended blood work and supplements that was needed for is health to improve. Today my son is able to enjoy his life again. We are grateful to Vicky and Dr. Jumper and would highly recommend Science Nutrition Lab to everyone.
By
Tasha Ackerman
on 2nd August 2022
The best Nutritional service I have ever received! I like how detailed, well priced everything is , how respectful and professional Dr. Jumper and Vickie are. I always share the advice they give me and recommended them to anyone who asks. They have helped me out so much and it is always good to know I contact them for a consultation when something feels off.
By
Santos
on 19th July 2022
I love this. I can do whatever testing I need and Dr Jumper reviews all results with me .
I get my regular dr checkup and take my info with me. We compare ,add, or change meds accordingly. It's given me a lot of info for my arthritis and thyroid issues. Very pleased.
By
Peggy Primiano
on 15th July 2022
Editing or updating this listing
Update your details here
if you are unaware of any log-in information for this listing.
Disclaimer
Opinions expressed within reviews are those of the individual author and are not the views or opinions of Lowi Ltd, My Local Services or any of its employees.
If you have an issue with any review comments then please fill in the
review issue form
and include as much detail as possible.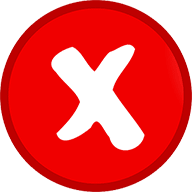 Incorrect data:
If you want to report incorrect information on this web page, then please
contact us
and outline the issue. We aim to resolve most problems within one business day.