SERVPRO of Silver Lake / Echo Park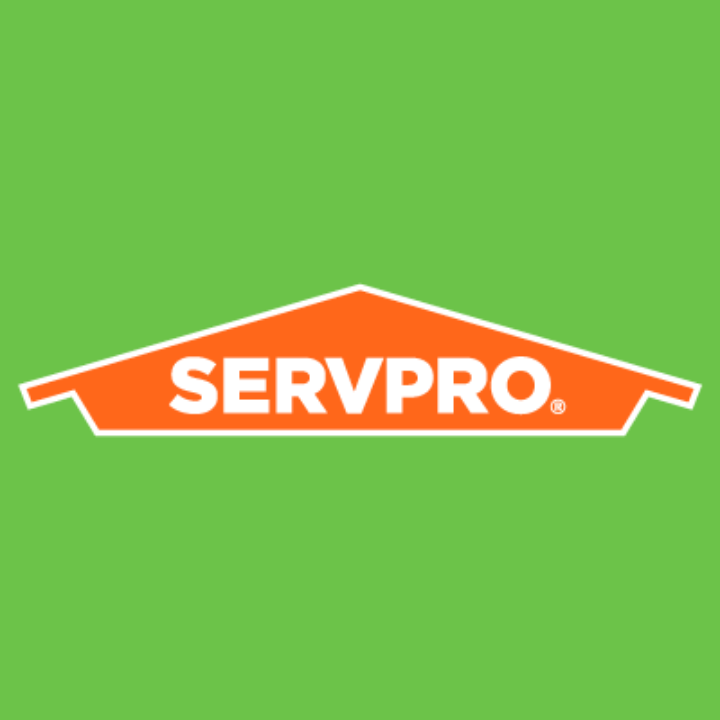 SERVPRO of Silver Lake / Echo Park
840 N. Broadway Street, Suite 202E
Los Angeles
California
90012
United States
Business type:


Business Information
Our SERVPRO team is much more than meets the eye. While we have a full staff of IICRC-certified technicians specializing in many niches of the restoration industry, the heart of what we do is to help our customers through the traumatic situation that disasters can present in their homes or businesses. With a 24/7 response to water damage, fire damage, and mold damage emergencies and disasters, we stay prepared for all threats to the area with our Green Fleet of service vehicles and production trailers fully stocked with our broad inventory of recovery equipment.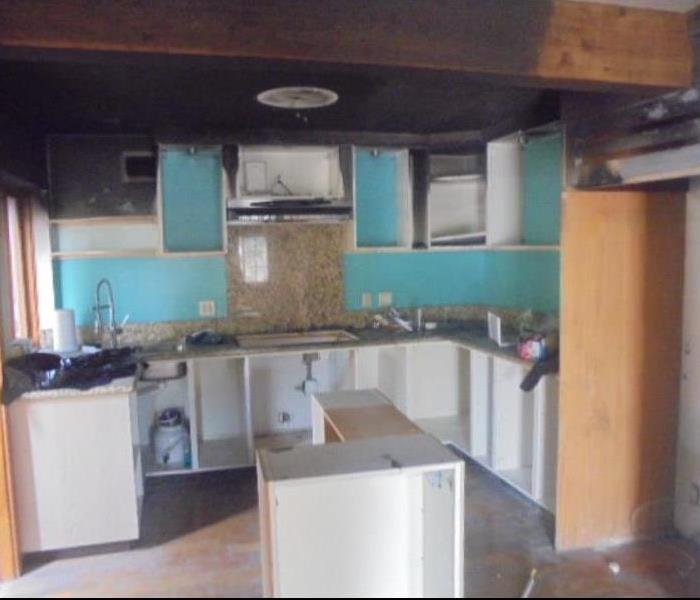 An electrical malfunction in a refrigerator caused some major smoke damage in this home so the owner called up SERVPRO. Techs arrived on site to begin the clean up of the home. The ceiling and walls were wiped down, all wet materials were removed, the home was ozoned, and left prepared to begin the reconstruction.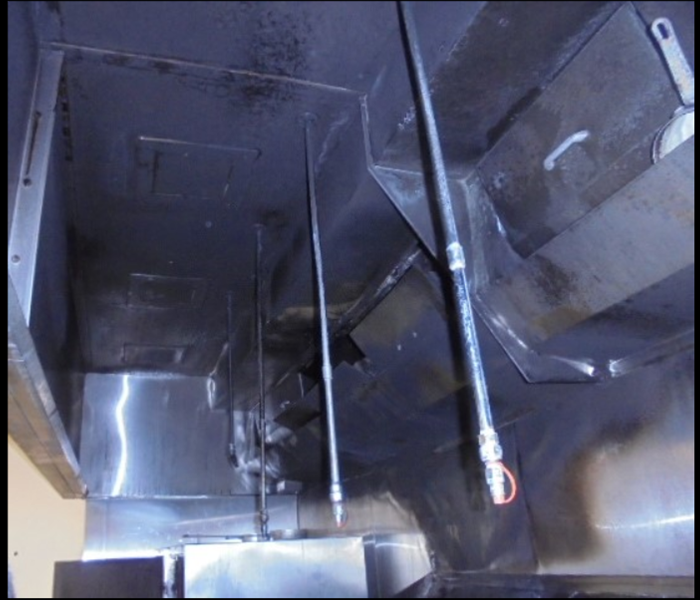 The damage caused by a grease fire in a restaurant caused the owner and her employees to halt their business hours and call some to help clean up the damage. SERVPRO of Silver Lake / Echo Park was on site and ready to get to work. Our techs were got straight to work and started power washing all the kitchen appliances. Every inch of the kitchen was left clean and degrease. The manager was happy she was able to get the restaurant up and running once our techs completed the work.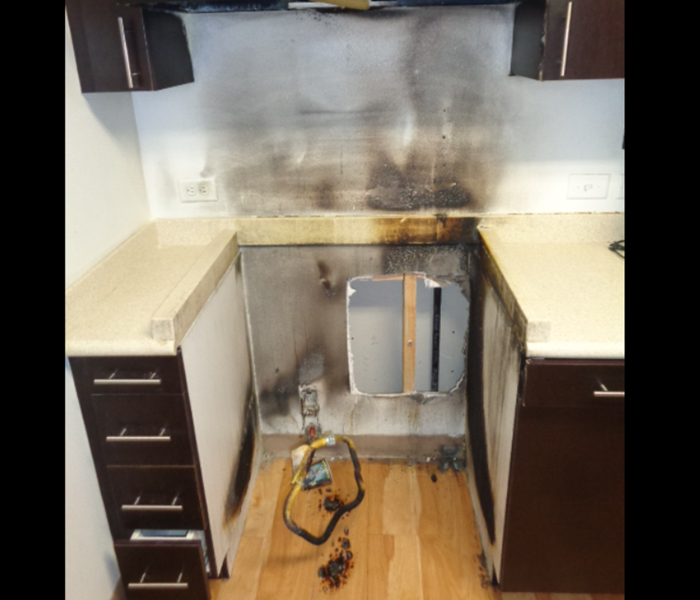 A stove fire cause the home to be filled with smoke and activated the sprinkler system causing the walls and floors to be soaked. SERVPRO was called out to clean up the damage. Techs were able to clean up the smoke, dry out the structure, and left it ready to begin the reconstruction.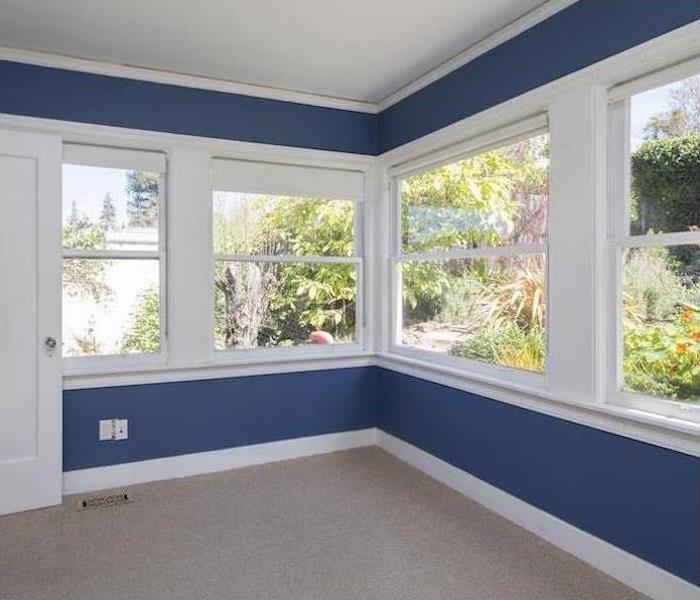 Storm Damage to this Silver Lake home blew the sunroom apart. SERVPRO of Silver Lake / Echo Park was summoned to clean up the damaged area and to rebuild the sun room. The finished job picture shows what a great job was done.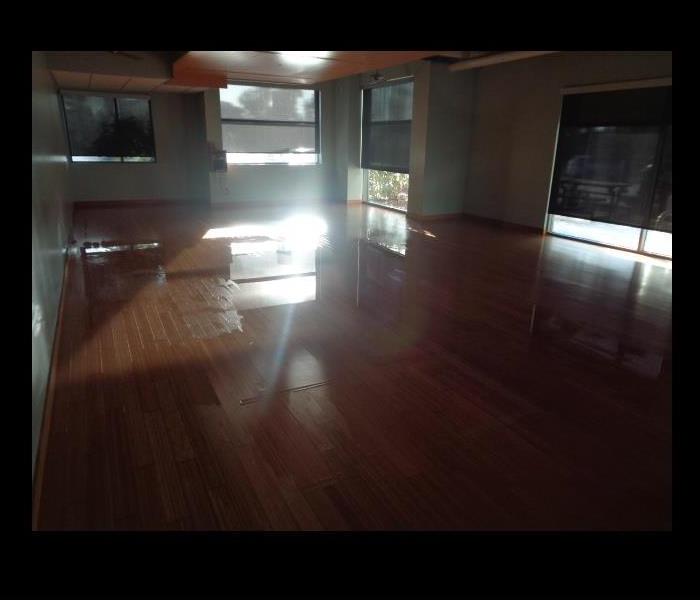 A yoga studio was drenched due to the sprinkler system going off. There were puddles of water everywhere, paper work was damage, and the owner wasn't able to open his doors for business. SERVPRO was called out to help dry everything. Techs were able to place equipment all along the floor drying it in place and saved it from needing to be removed. The owner was pleased to be able to open up his studio again.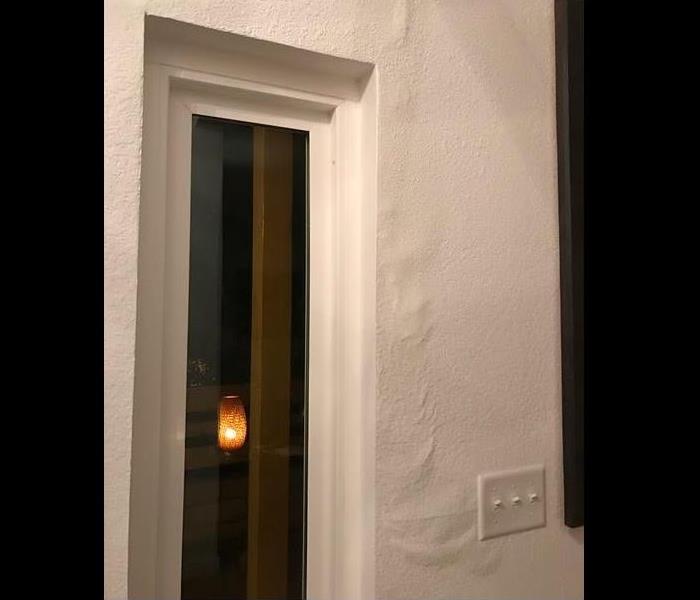 Due to a leaking deck this homes wall began to bubble from all the water collecting behind the paint. SERVPRO of Sliver Lake / Echo park was recommended to come out and access the damage. Techs were out at the home right away that contained the area to avoid over drying some expensive paintings the owner collected. The damaged drywall was removed, the structure was dried out, and the drywall was replaced, painted, and left looking brand new after the techs were done with it.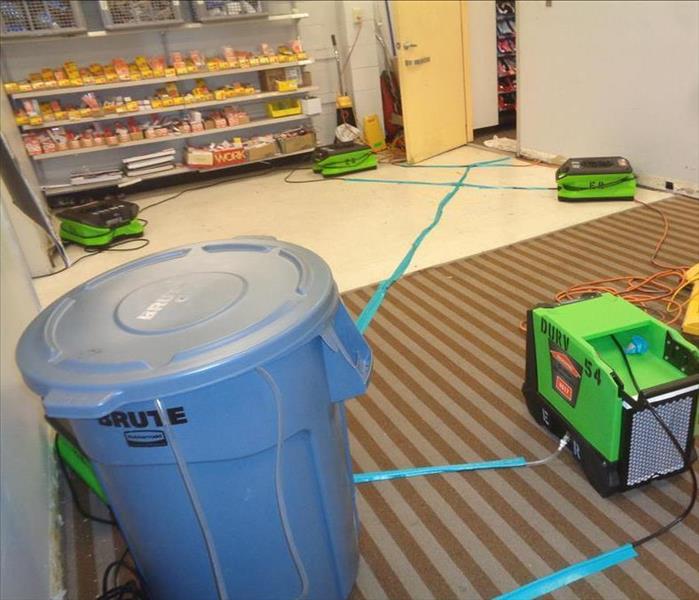 Due to all the resent rains a small crack in the wall lead to a whole lot of water to leak into this stores warehouse and show room leaving the carpets soaked. SERVPRO was called out to help dry that walls and carpet without halting their business hours. Luckily the techs were able to do just that and make it look "Like it never even happened."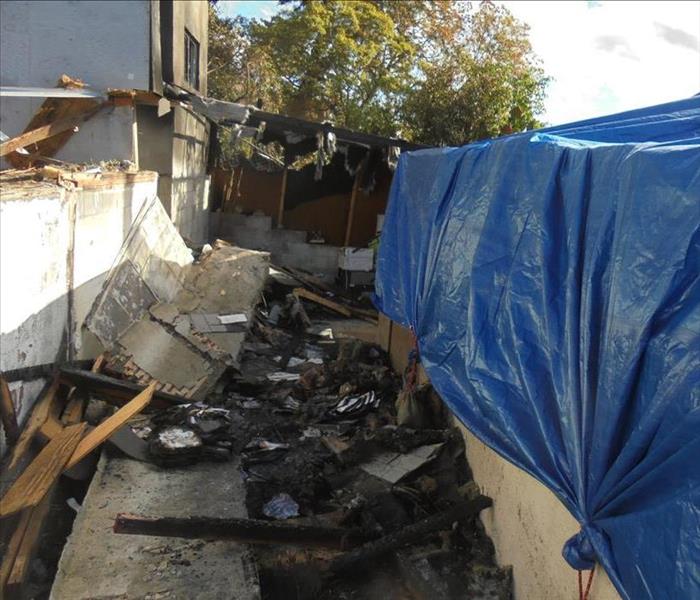 A firework mishap caused a whole room of this home to burn down along with breaking of windows due to the fire. SERVPRO was called out to help clean up the smoke damage, board up the broken windows, and dry out the home that had been hosed down by the fire department. Our tech were able to clean the soot and smoke in the home, dry out the affected materials, and left it prepped for reconstruction.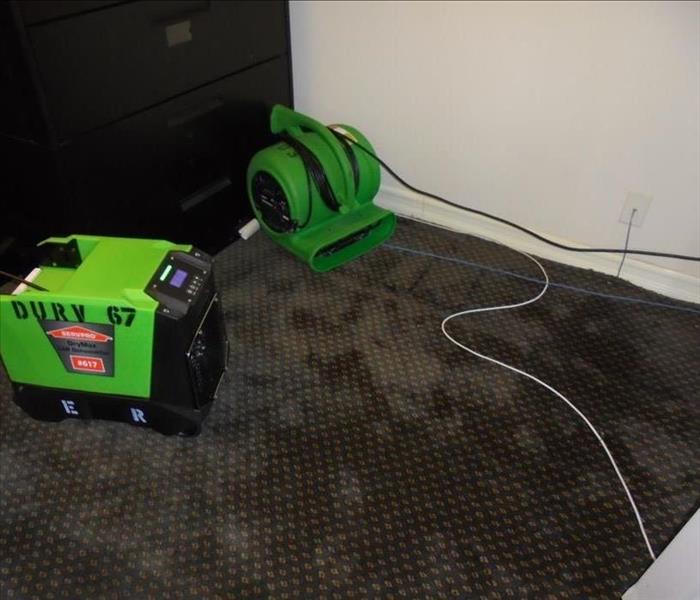 Saturated carpet due to rain water coming in from the balcony door. SERVPRO was called out and on site in within the hour. Our tech was able to lift the carpet without damaging it and dried it in place. The owner was worried she would have to replace the carpet in the room. She was relieved when she was told everything was dried and put back into place.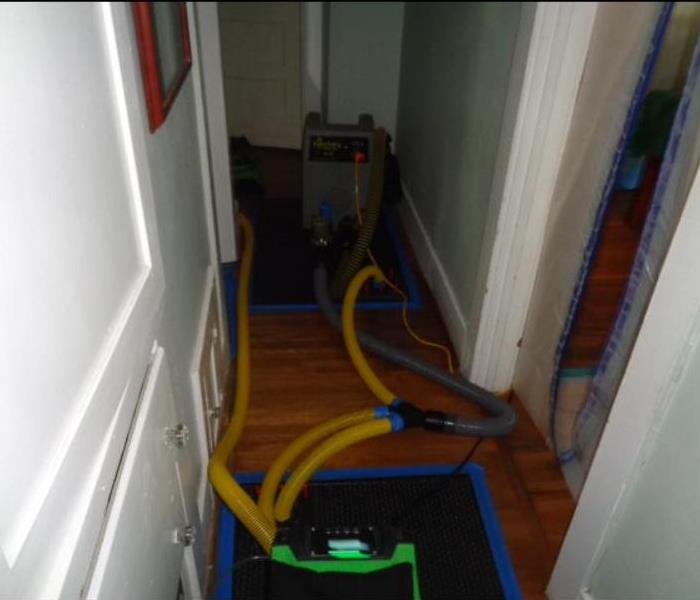 A bathroom water line broke overnight and water spill through out this homes bathroom, hallway, 2 bedrooms, and a closet. Hardwood floors can be tricky to dry but the owner was pleased that we were able to save the flooring in the home. Tech were able to make it look "Like it never even happened."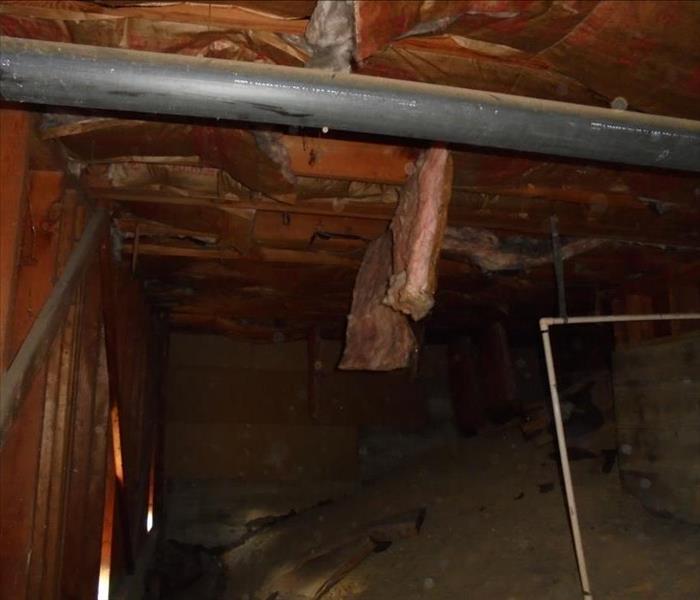 A clean water pipe burst underneath this Silver Lake condo. It cause the insulation to start to fall off the wood due to being so saturated in water. SERVPRO was called to dry out the crawlspace and remove all the wet materials. The owner was pleased that we were able to dry out the home and prevent any mold growth in her condo.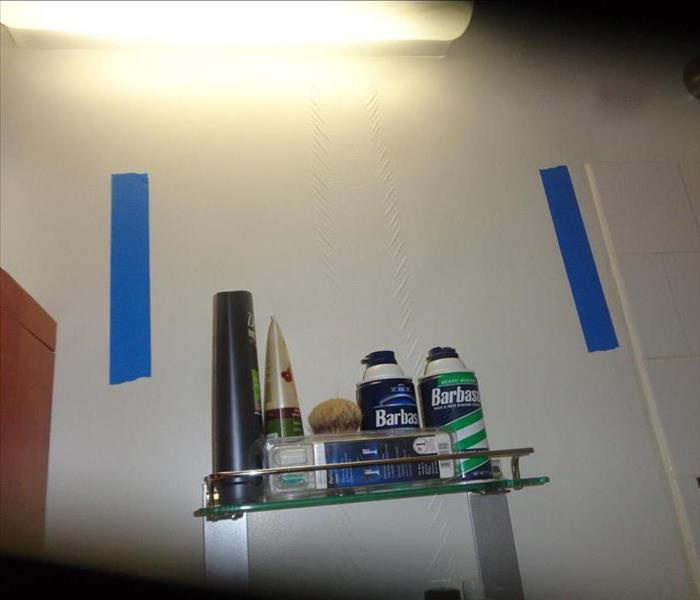 The affects of a pipe leak caused damage the wall and paint to come off a wall in a Los Angeles condo. The owner woke up to his bathroom wall looking like this. Turns out the condo above his had a water pipe leakage that when straight down into his bathroom. SERVPRO was called out to access the damage. They dried out the wall and removed all the damaged drywall. It was left prepped and ready for reconstruction.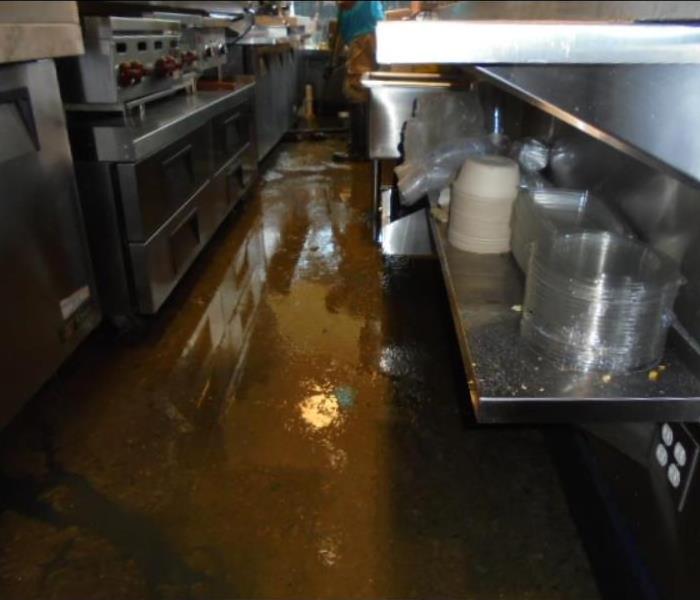 A sewage leak happening on the street was able to seep into this Echo Park restaurant, halting their work and left a terrible smell through out the business. SERVPRO of Silver Lake / Echo Park was called out to clean up the sewage water and decontaminate the kitchen. Techs were out and ready to go as soon as they got there. All the water that had permeated the structure was extracted. Everything was wet wiped and sanitized leaving the business ready to reopen and get cooking again!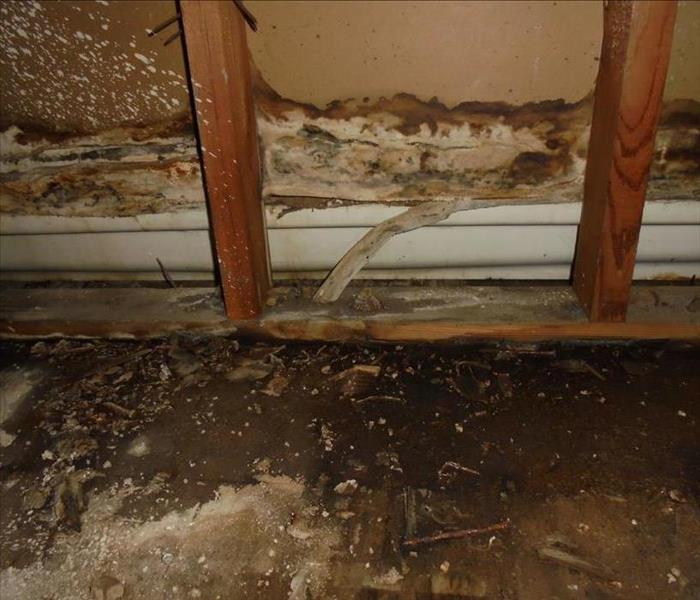 The aftermath of a leaking shower pipe had gone completely unnoticed and hidden in the crawlspace of this home. It was only until after SERVPRO was called due to a water pipe having burst in the crawlspace that the damage had been noticed. Tech pack out the affected areas, completed the water mitigation in the home and promptly began the mold remediation in the bathroom. The affected area was contained, cleaned, and cleared to begin the build back.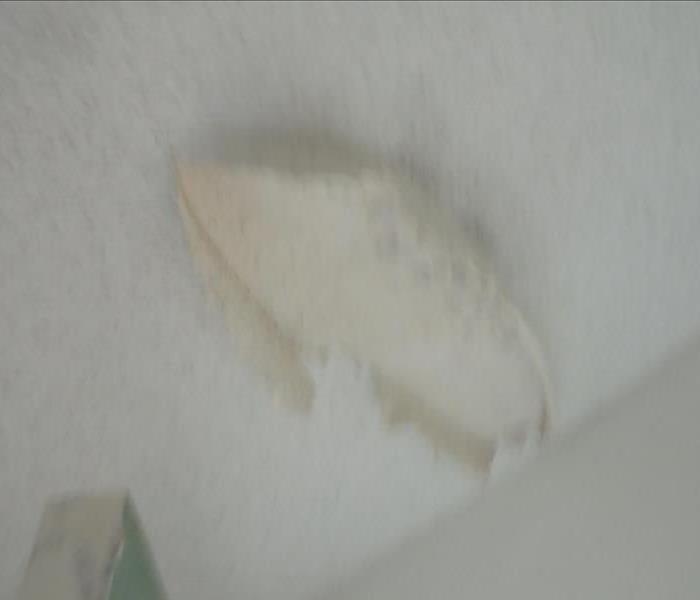 Damage to the flat roof of this home was cause by constant rain in the past months. The owner call SERVPRO of Silver Lake / Echo. Our techs began the water mitigation and removed all affected materials. Such prolonged water damage led to mold growth in the home and needed to be remediated. Techs contained the mold, cleaned it up, and left it prepped for reconstruction.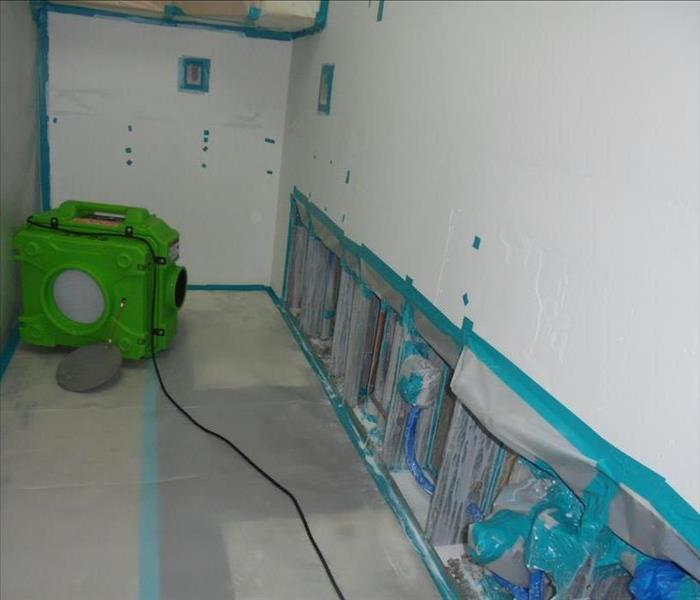 An ongoing sink leak left the drywall behind the sink stained and moldy. SERVPRO of Silver Lake / Echo Park was called out when the owner of the home had noticed a strange smell coming from his cabinets. Containment was put up to prevent any contamination to the rest of the home. The cabinets and affected drywall were demoed. Everything wiped down with an anti microbial agent, seal, tested, and prepped for reconstruction.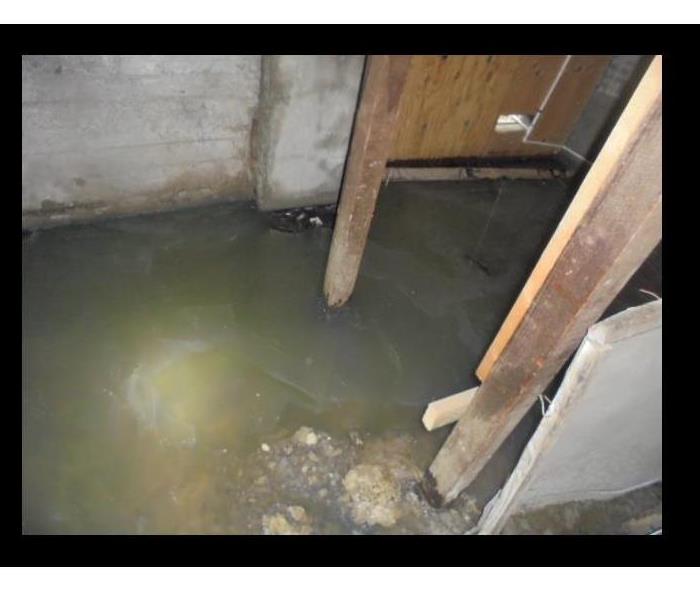 A broken sewage pipe lead to a crawlspace beneath an apartment complex looking bad and smelling even worse. SERVPRO of Silver Lake / Echo Park was called to help with the messy situation. They went in and extracted the black water, cleaned up the mess and dried out the foundation. Leaving the renters with a better smelling home.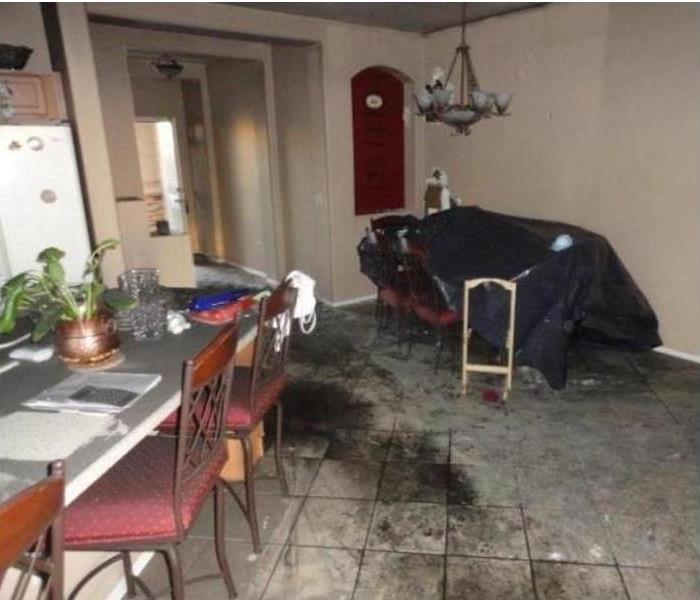 The damage done by a dryer that caught on fire in this home was extensive. The walls and floors were damaged by the soot and smoke due to it going through the duct work of the home. SERVPRO of Silver Lake & Echo Park came in packed the family out and began the remediation. Shortly after the house was cleaned, packed back, and ready to be a home again.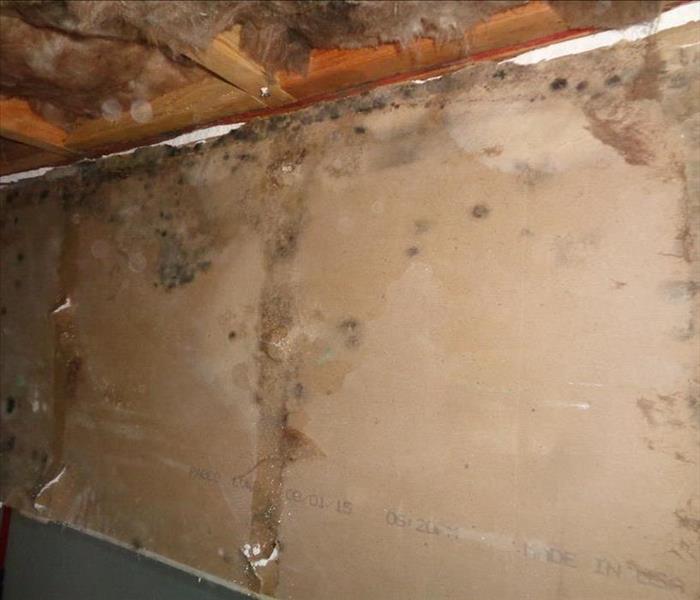 The affects of an unnoticed roof leak left a good part of this ceiling covered in mold. SERVPRO was called to remediate the home. A clearance test was preformed and passed. The ceiling drywall was put back and left looking brand new. The family was able to come back home at ease knowing their home was in good hands.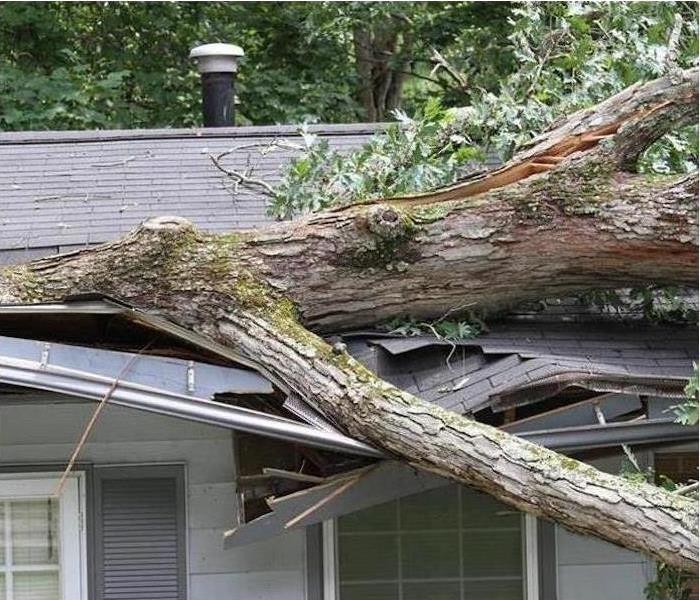 After many thunderstorms and gusty winds a trees limb was blown off and landing on the roof of this Los Angeles home. When SERVPRO of Silver Lake and Echo Park arrived the storms where still rolling. They put a tarp up so no further water damage could occur in the home. After the rain came the sunshine and SERVPRO began to remove the tree limb, started drying out of the home and made it look "Like It Never Even Happened".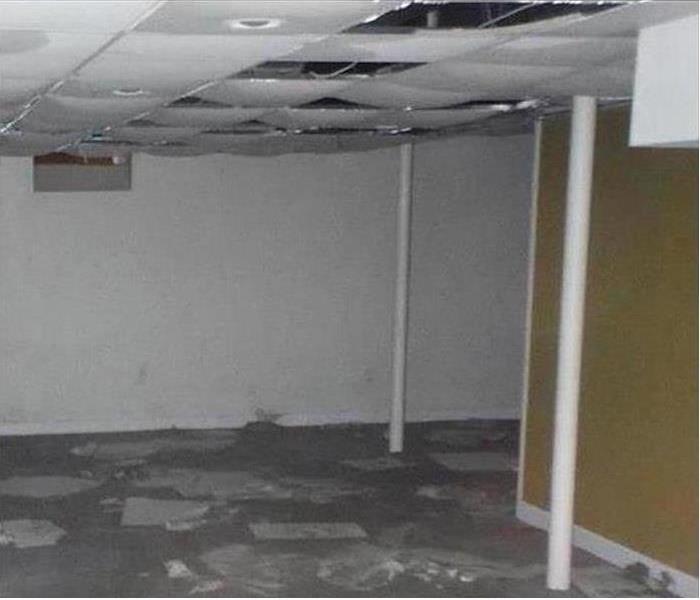 When a fire suppressant system water line ruptured it cause some serious damage to this office storage area. The ceiling became so saturated the ceiling tiles began to fall. The carpets and walls needed to be dried. They needed someone to come in and help with the situation. They called SERVPRO to come in and dry out the affected areas leaving it ready to begin reconstruction.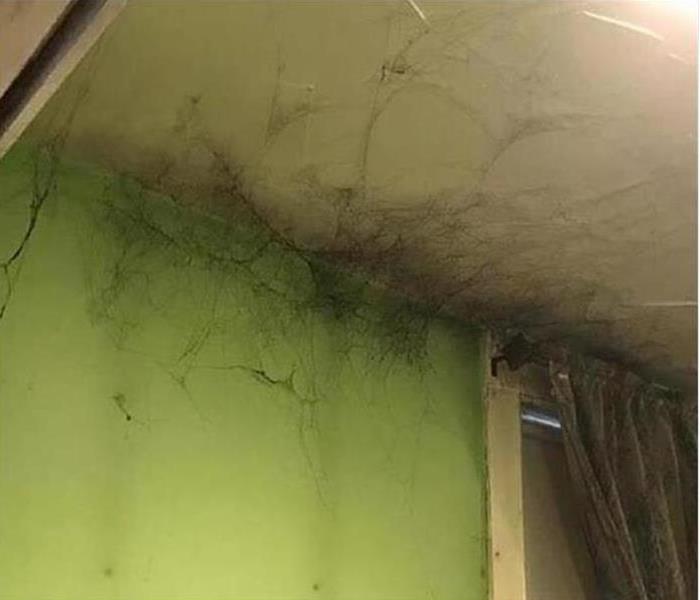 Fire damage at this Silver Lake home which involved plastics burning created these spider web like residues. The burning plastics create a smoke compound that is electrically charged which forms these unique structures. SERVPRO of Silver Lake / Echo Park has the time tested proven procedures to clean up these types of damage before they can do more harm to the painted surfaces. If you encounter this type of fire damage, call the professionals at SERVPRO to help.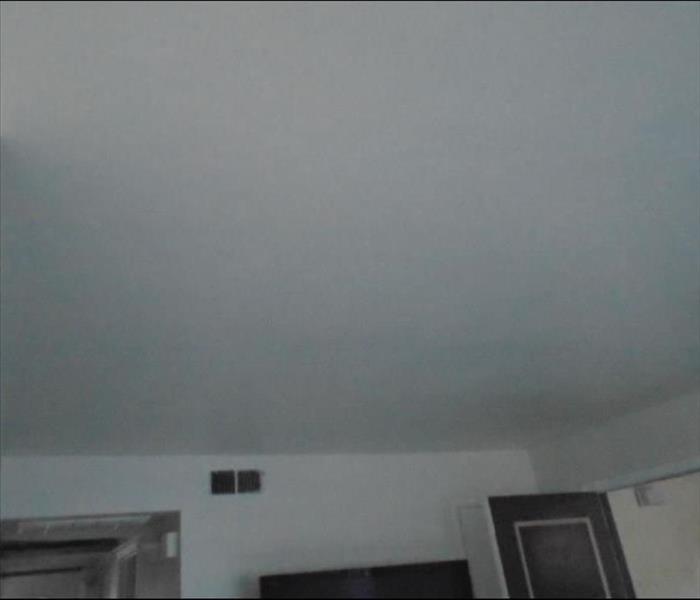 Customer did not like her popcorn ceiling she wanted a new look to her home. SERVPRO of Silver Lake/Echo Park remove it for customer. Customer was so happy to see how the ceiling turned out. We were more than happy to help because "We are always here to help" in any situation where we can assist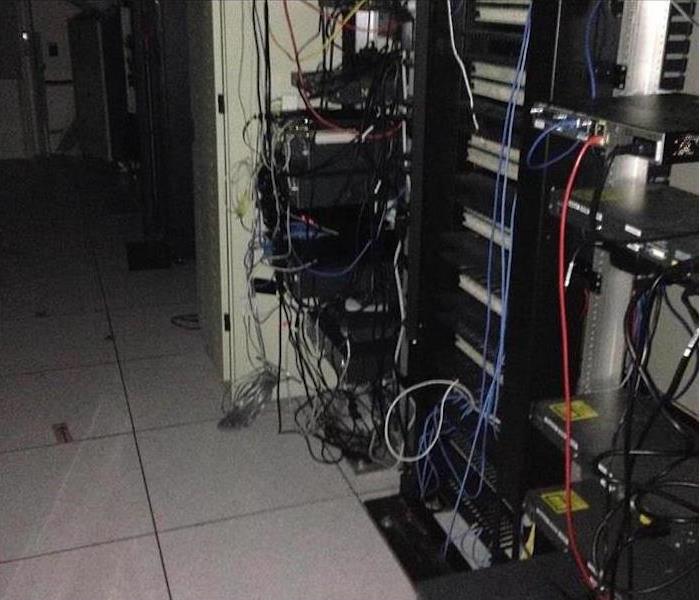 Water damage occurred at this Silver Lake office's computer server room when an adjoining bathroom had a pipe fail, and water flowed through the walls. SERVPRO was called in to clean up the water and dehumidify the room as there was a considerable amount of moisture in the air. We worked all weekend on the project, and everything was ready to use on Monday morning.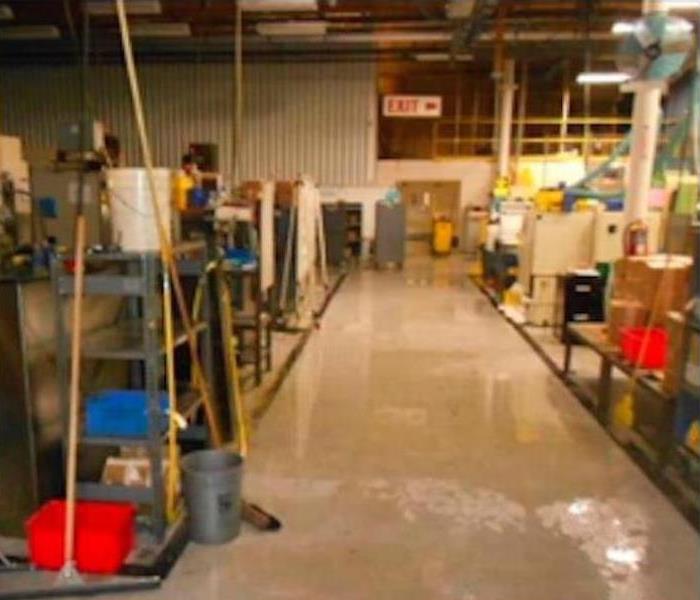 Commercial water damage at this Silver Lake manufacturing plant halted production. The floor was covered with water. Electricity needed to be shut off. The plant managers needed water damage remediation, and they needed it quickly. They called SERVPRO of Silver Lake / Echo Park.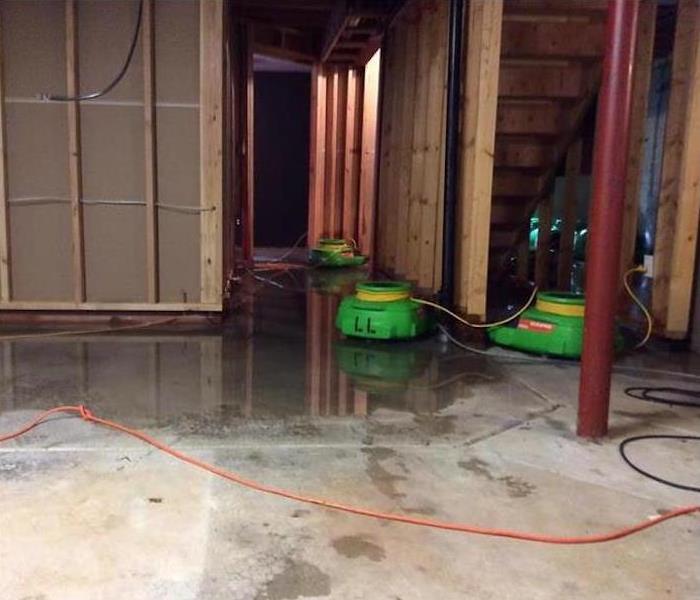 Storm damage occurred at this Silver Lake home when a powerful thunderstorm dumped inches of water onto this unfinished home site. The lower portion of the home, including the garage shown here, had a layer of standing water on it. The water was easily cleaned up with truck mounted extractors. The concrete slab had absorbed a lot of moisture and need to be dried using air movers and dehumidifiers.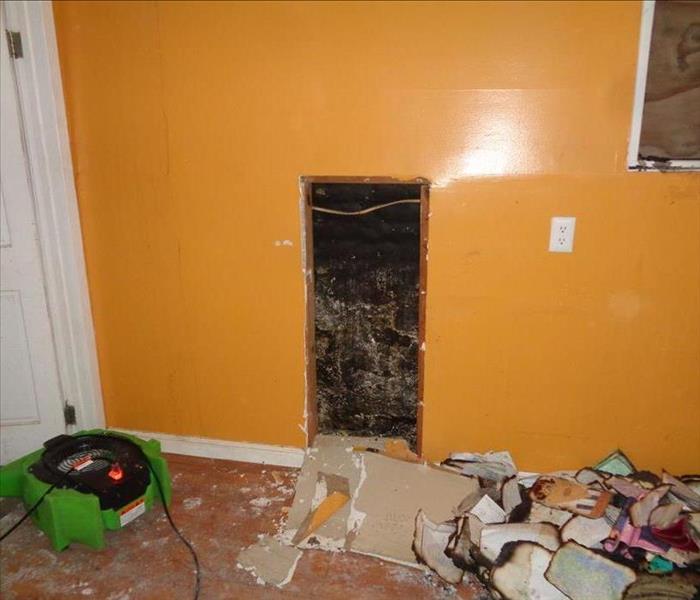 This was the aftermath of a home fire in SERVPRO of Silver Lake/Echo Park when we arrived. There was debris, soot, and affected structure to the home. The owner was please with how fast we got out to her home. Then when the crew commenced to clean and remove debris and soot she could believe how it looked much more cleaner.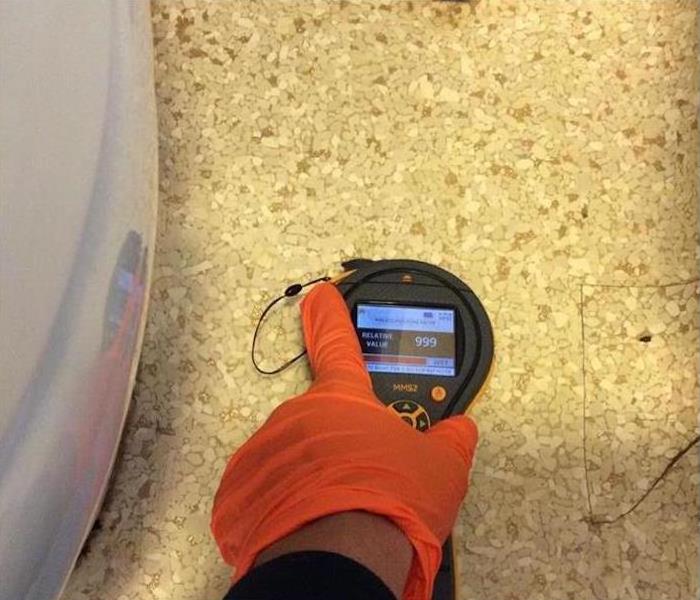 Water damage at Silver Lake is shown being detected by one of SERVPRO's sophisticated moisture detection meters. If you have a water damage event, you can't be sure that hidden moisture remains that could lead to mold. SERVPRO can detect this hidden moisture and help you prevent future problems. If water damage impacts your home or commercial facility, call SERVPRO of Silver Lake / Echo Park at (323) 255-1000. We proudly offer 24-hour emergency service, and we are equipped to deal with any size disaster.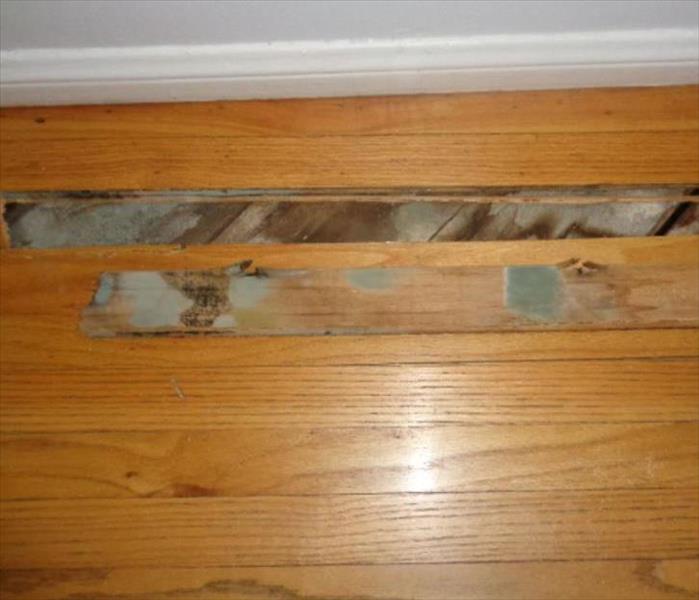 SERVPRO of Silver Lake/Echo Park was called out for water mitigation. The hardwood flooring had started to buckle and therefore we decided on removing flooring. As we removed the flooring we realized there was mold but that wasn't a problem we let the homeowner we would deal with it and it would be "Like it never even happened". The customer was relieved we did the water mitigation and the mold remediation.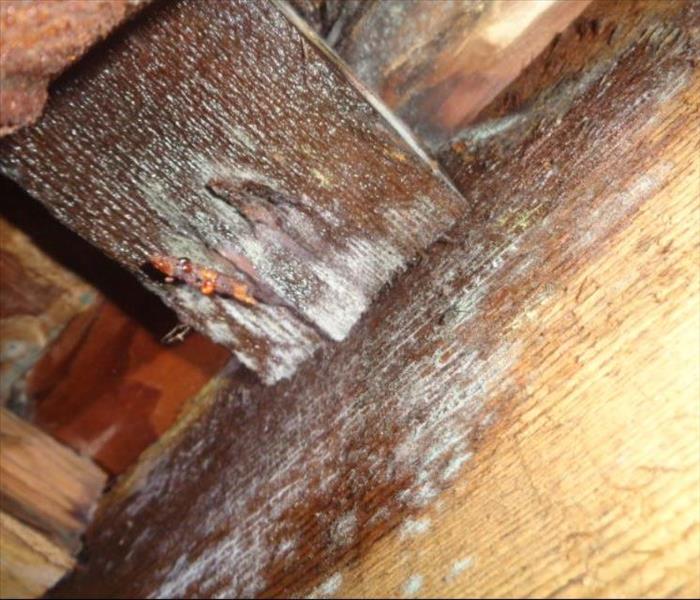 SERVPRO of Silver Lake/ Echo Park was called for possible mold underneath crawlspace. When the tech went underneath home he saw the extent of mold and the reason why there was mold. Us being SERVPRO "We are always here to help". We dried the wood framing and remediated the mold.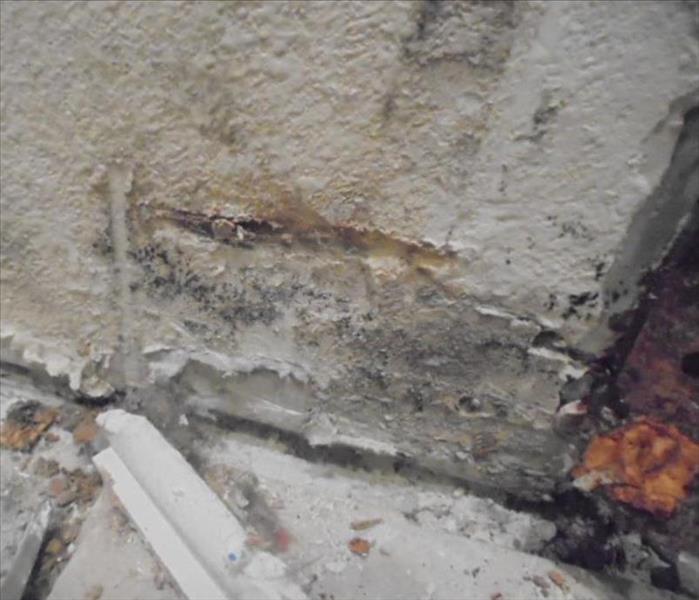 Finding mold is something no one will want to experience. This customer had a water leak which he thought was his only problem but than mold was discovered. This homeowner did not have to worry for long because SERVPRO of Silver Lake/ Echo Park fixed the problem right away the customer couldn't believe how clean it looked when we were finished. "Like it never even happened."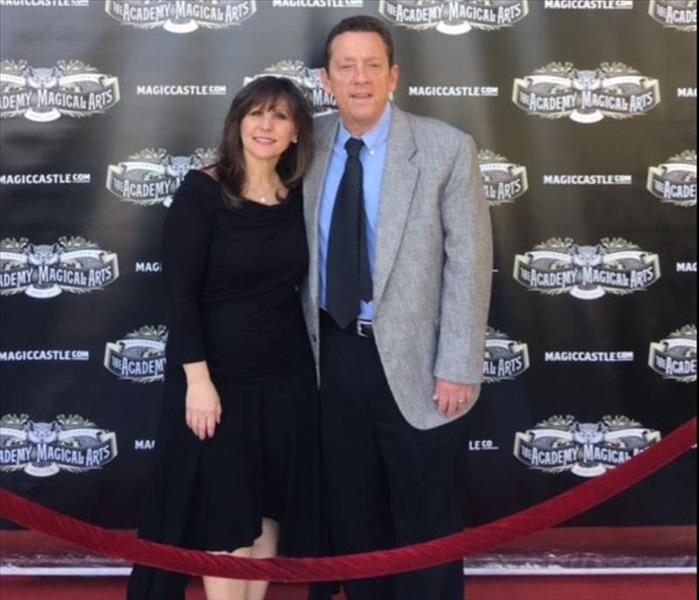 Yvette and Bert sponsoring in The Magic Castle BOMA Event of Greater Los Angeles. Enjoying a night after a long day of work from water, mold, and fire restoration. They watched magic show and dined.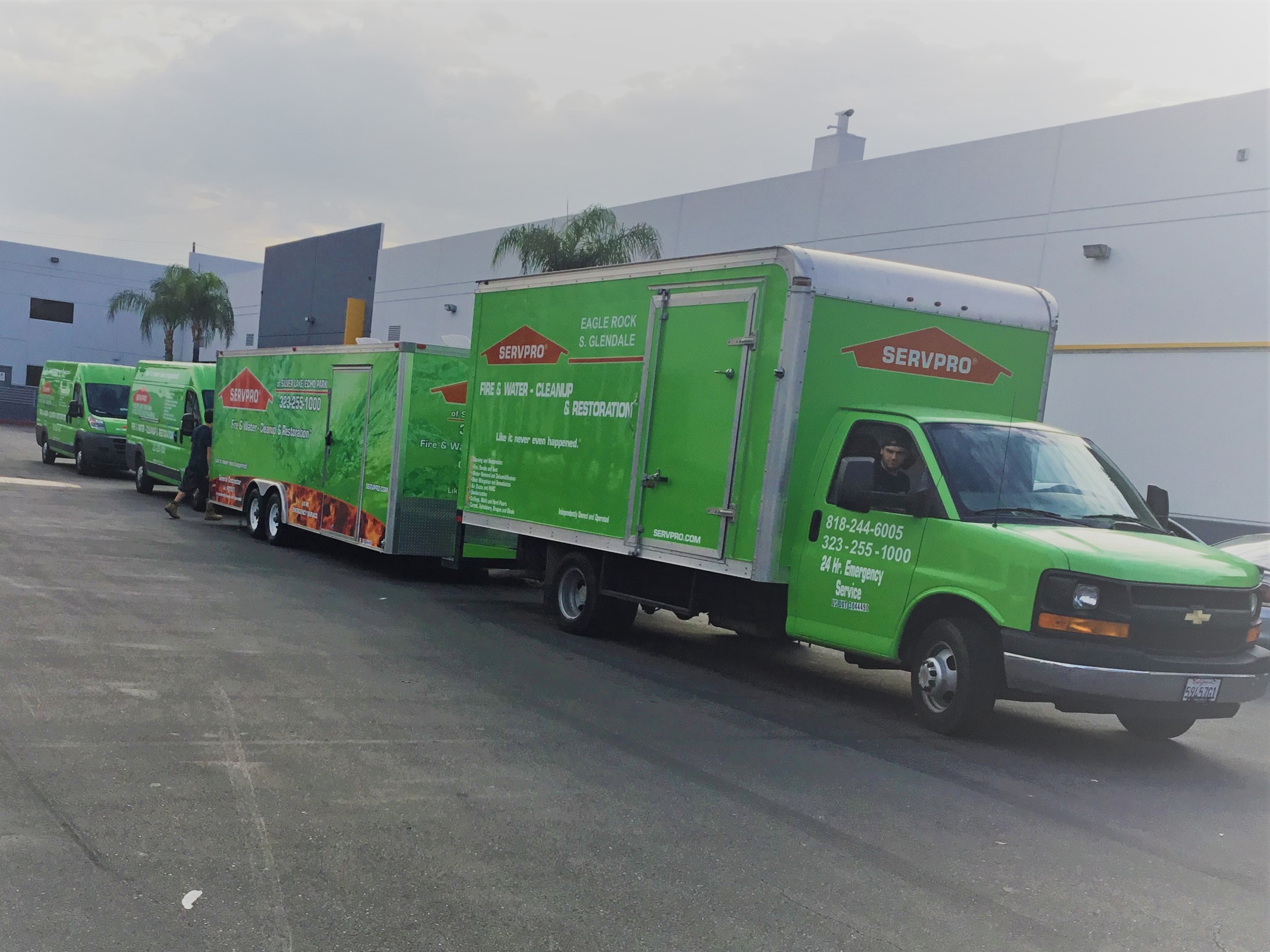 Several trucks loaded with equipment and crews to help Houston, TX after Hurricane Harvey.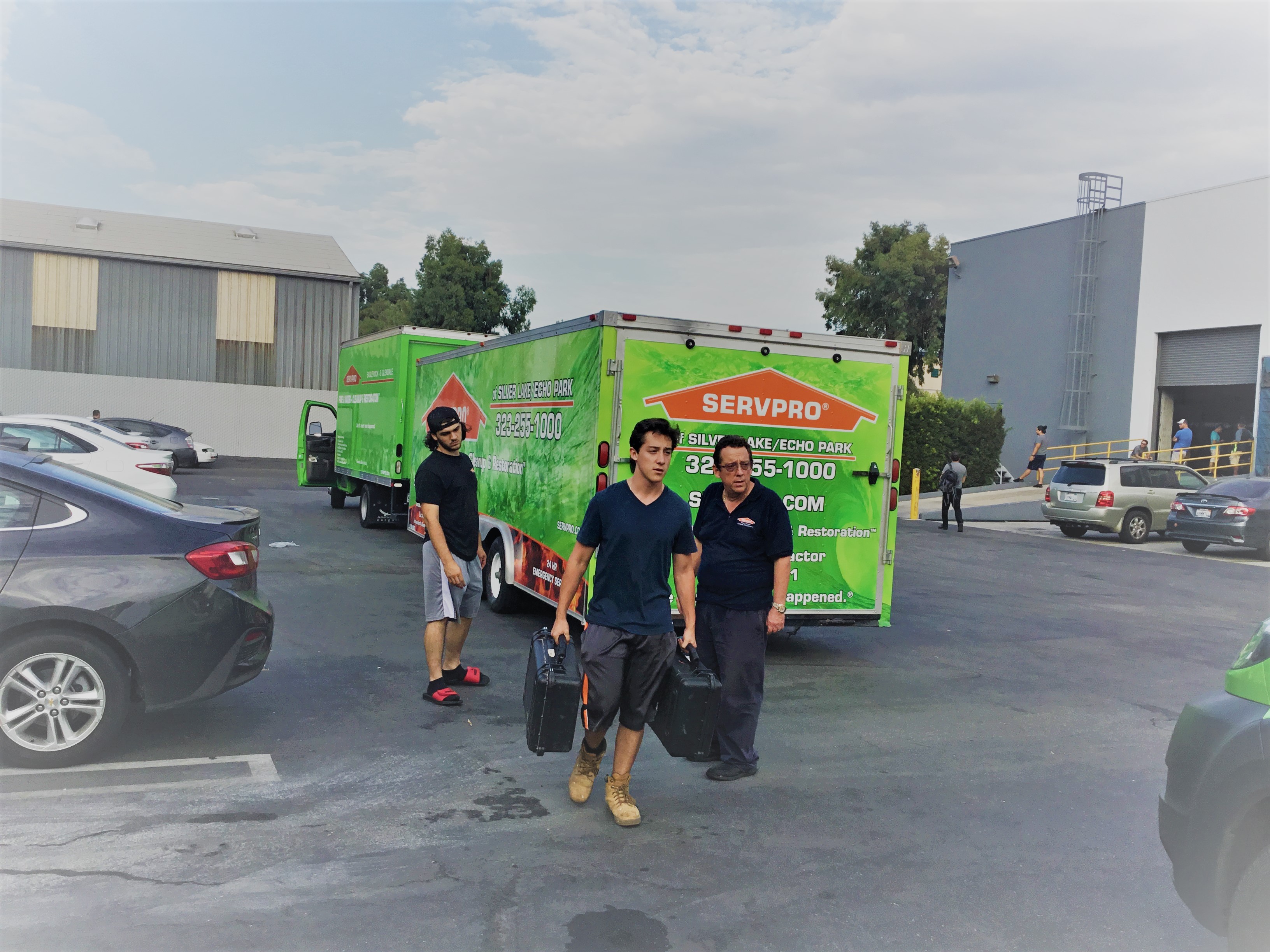 The team at SERVPRO of Silver Lake / Echo Park preparing trucks with equipment to aid in the relief efforts after Hurricane Harvey.
Opening Times
Mon-Sun 24hr
Payment Methods Accepted
American Express, Cash, Check, Discover, MasterCard, Visa
Products:
ServproOXIDE
Services:
Water Damage Restoration, Fire Damage Restoration, Mold Damage Restoration
Editing or updating this listing
Update your details here
if you are unaware of any log-in information for this listing.
Disclaimer
Opinions expressed within reviews are those of the individual author and are not the views or opinions of Lowi Ltd, My Local Services or any of its employees.
If you have an issue with any review comments then please fill in the
review issue form
and include as much detail as possible.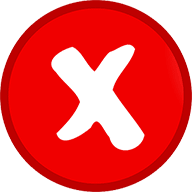 Incorrect data:
If you want to report incorrect information on this web page, then please
contact us
and outline the issue. We aim to resolve most problems within one business day.