Continuous Alcohol Monitoring LLC





based on

55

reviews -
Rate and Review this Listing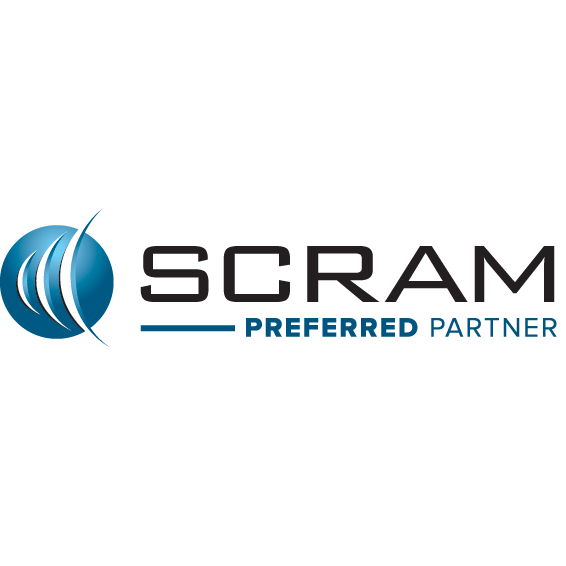 Continuous Alcohol Monitoring LLC
101 N. McDowell Street
,
Ste. 204
CAM LLC Charlotte Office
Charlotte
North Carolina
28204
United States
(919) 614-6689
Business Type


Business Information
A SCRAM NC Master Partner Providing Premium Government Services & Offender Monitoring Equipment

We provide SCRAM CAM® to the North Carolina Department of Public Safety and others.
Offering the world's most widely used and trusted 24/7 transdermal alcohol testing system, our name says it all.
99.3% of our clients are completely sober and compliant every day.
A Continuous Alcohol Monitoring Company, (CAM LLC®) provides state-of the-art Global Positioning System SCRAM GPS and SCRAM CAM continuous alcohol monitoring equipment. The offender monitoring equipment is designed to help defendants, traffic and family courts, defense attorneys, veterans, bail agents, corrections agencies, pretrial agencies, governments, and alcohol treatment professionals to continuously monitor sobriety and compliance.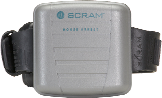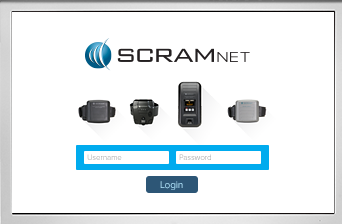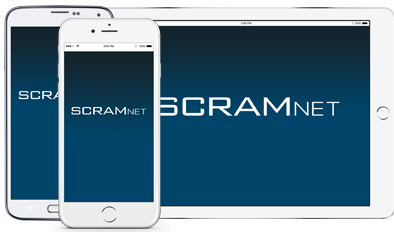 Opening Times
Mon-Sun 24hr
Payment Methods Accepted
American Express, BITCOIN, Cash, Check, Discover, Invoice, MasterCard, PayPal, Visa
Related searches:
Government Offices in North Carolina,
Government Offices in Mecklenburg





5.0 out of 5 based on 55 ratings
Only regret is I did not learn about the cam company sooner. Nice people who seem to care. Uncomfortable ankle tool but I only wore it for 90 days. Judge gave me my license back and credit for time I wore ankle tool. This was my second DWI. No more I am through.

Paula Thompson

Satisfied from me who has had a problem. This and counseling helps me stay sober.

Anonymous

The device they offered helped. Alcohol is no longer in our family wagon.

Les G. Patterson

Came out same day we called. They explained the program and provided excellent followup. Would recommend them in New Hanover County.

Anna Morgan

As shown it worked.
Impressed with the cam and my case worker.

R Hall

Staff is amazing and informative

Daniel Hedgpeth

Thank you for the prompt service.
I begrudgingly had the device installed by a nice lady. It is what the judge ordered.
It was not as bad as I feared and I complied and was free from jail.
Nice people who are really good at what they are doing.

Yvette

If I had known about this program in 2010 I would be better off today.
While I cannot say I am cured from this disease I will say that I am off of alcohol for 6 months. That's 6 months longer than I have been able to achieve for nearly 10 years. It feels great. The people working with me are wonderful at what they do. And they listened to everything I had to say. I am humbled. I am thankful.

B. Walden

Good review from here from a very pleased client.

Lamar H.

Hope for you when all else has failed.

Michael W

I signed up for this service at the request of the court. When my court date came around my car would not start. I called my case worker and she picked me up and took me to court. She refused to take money for gas. While at court my attorney told the judge what the caseworker had done. He called her to the front and thanked her. His words were that too bad there were not more people like her.
The service which followed was pretty much the same, caring and compassionate while professional. I am 6 months off alcohol now thanks to them. That has been my longest so far. Just found out I am pregnant. That is also a good reason for me to be sober for the next 6 months.

Reba W.

Worth looking into if you have sobriety issues. The equipment worked for me. Talented staff who are understanding.

Reginald Baldwin

Really impressive company that seems to care about helping with your stressful situation. I recommend Cam for those who need sobriety counseling and who are in need of monitoring. Their kind work allowed me to be with my children and while avoiding jail. Hopefully I can now start to rebuild my life. I could not have done any of this without these people.

Mathias Laskowycz

This equipment allowed me to stay out of jail. After I proved I could leave the bottle alone it also helped me get a limited driving privilege. Because of CAM I have a job and my life is back to normal.

Amanda King

Top service for me. I found them to do all that the court required. And they were professional and courteous.

Les

I live in Wilmington and was placed on the alcohol monitor by the court. My attorneys had me contact CAM. They helped me with my court date and the installation. It was painless and worked as shown on the website. I would recommend CAM to other persons who find themselves at odds with alcohol and the system. They?re really good professionals who offer excellent service. Satisfied client.

Patrick Maultsby

I am a trucker and I was required to use their product. The GPS product works well and allowed me to go from home in South Carolina to California and back. Otherwise I would have had to remain in jail.
They worked with the court and my attorney and became my best witness when the alleged victim ex wife claimed I stalked her. I did not and their equipment proved I was innocent. I was acquitted.
Thank God for the court and these people.

Stewart Griffin

This is an easy company to work with. The device they offer works as they state. I was very pleased.

Rick Jessup

Satisfied with the active GPS they provided.
Service met or exceeded our expectations.

Bonnie Reba

Our firm has known this company?s management team for many years. We have used the alternatives they offer to incarceration for our clients. Some courts rely solely on their devices for a release mechanism. Others use their GPS or alcohol device to enhance a secured bond, in addition to a secured bond and during bond reduction proceedings.
We have found them to be very professional and prompt in their dealings with us and our clients.
They are very knowledgeable of the court process and the many public safety products they offer the courts.

Thomas White

Just like it was described.
We used a GPS they provide to have our son?s bond lowered. Three weeks later the judge ordered him on their alcohol monitor.
They helped us through much of what seemed like a nightmare.
The lawyer was pleased with them and the judge seemed to put much value in their report. Not a perfect time in our family?s life but CAM was close enough to perfect for us.

Lilie Jane

We used their GPS in South Carolina. Our daughter was involved in a domestic violence matter and the solicitor required the ex husband to wear a GPS.
Their price was half of what the others wanted. And we found out their GPS was different, offering a longer battery and more track points. The CAM case worker kept us updated to the ex?s whereabouts. They even placed a safety zone around our daughter and provided her a mobile tracking device. This is a good company that seems to care about clients. I highly recommend their services to anyone involved in a matter of dv.

Richard Hubble

They have a neat quality control system. They called me twice to make sure I was satisfied and even sent me a form to rate their service. The tech was late 20 minutes because of an accident. Ironically the accident involved my neighbor.
However they insisted on refunding the install fee.
My attorney was impressed as was I.

Nathan Ball

Fast, on time and as described.

Melissa Zebulon

Satisfied, on time and as described.

Barbara Battle

We?ve used their active GPS on many occasions.
What is convenient is they offer Nationwide service in 24 hours. The technicians they provide are highly skilled professionals. The 24-hour support center they offer is everything they promote.
I give 5 stars and a strong recommendation to anyone in need of the areas of governmental services they offer.

April Harper

They do a top notch job working with DPS cases.

Hannah Rowland

Simply an amazing little device.
I now have a license and my job back.
There is life beyond alcohol thanks to Cam.

Laura Ellis

I learned why my attorney claimed these guys wrote the book on offender monitoring. They are 110 percent without a doubt good at what they do. I love you guys. Thanks a million.

Ray Michaels

The least I can do is offer my comments.
I am very pleased with the level of service I received from Continuous Alcohol Monitoring. The report they gave my attorney helped me.
When I ran a little short on my bills the CEO paid the remainder of my fee out of his pocket. That tells me all I need to know about the company.

Bobby Jordan

Really good people that run this company. Their staff goes out of their way to help you. The device they offer does what it should.

Alison Ray

Company came with great references and I now get to leave mine. The GPS and alcohol device works as described. This is technology that should be used much more and is quickly catching on in the courts.
They offer a well-seasoned technical team also.

Sheriff Blane

The best in their field. Our counseling program has dealt with Mark Cartret?s companies for many years. The DWI Solution Company offers the best service, hands down. I highly recommend CAM to anyone in need of drug testing equipment, alcohol monitoring and any other type of offender monitoring. They are #1 in government services.

James Morgan

On time and as advertised.
Professional company.

Marc Wright

The founders of this company have been successful in offering a wide array of tools that help individuals and programs. From offender monitoring to drug testing they provide technology which they support and stand behind. Their staff are highly trained professionals that will do whatever it takes to help others.

Barbara Jordan

Work well with Pretrial programs. We ran short on our supply of GPS provided by another manufacturer and called this company. Came out immediately and provided a good solid GPS unit. They actually left us 10 spare units with no shelf charge. Price was very competitive as well.

Ernest Hill

I am a satisfied customer having used the company for a relative. They worked with our Sheriff who had ran out of GPS units. He stated he was more impressed with CAM?s unit than the one his department was using.
I give CAM and its employees 5 Stars.

Michael Rowland

Very professional service. Lisa came out the same day and worked with me, my attorney and the court.
The equipment is amazing and the company is extraordinary. I was able to text questions to them and they held my hand from start to finish.

Carmen Stephens

I am a PO working with DPS.
For the past 20 years I have worked with a variety of companies through managing cases. Prior to working with DPS I worked for a county sheriff. Since I began working with cases through Continuous Alcohol Monitoring LLC I must say that this company is different. Calls are answered immediately and or returned after hours. They follow up through text and email. And they clearly have significant knowledge of their equipment and the court process. I have worked with some good companies and consider them among the top.

Jan Brewer

Good company.
Excellent service.

Katie Mills

They sell a wonderfully expensive piece of jewelry.
And it works precisely as they claim.

Todd Walker

Pretty much the same story as everyone else. I am very impressed. Worked with my attorney to assess that I could maintain a normal lifestyle around my child. Funny thing is they caught a court date my attorney missed and saved me and him. They freely track your case from start to finish.

Ernest Harris

They do exactly as they say and take a lot of time with you. The alcohol monitor helped tremendously and we are satisfied. Good people to work with. Reasonable price.

Julie Walters

Used their GPS unit and later their Alcohol device. Each time their service was impeccable. They explained the process better than my lawyer and tracked my court case as well. The Court really values their reports. As described and highly recommended by the Court and me.

Max Thompson

I am driving now that I decided to try the program. It was a learning experience for me that some friends thought I could not accomplish. I did. And I give CAM LLC the credit and the courts for believing in me. Miracle device the CAM unit.

Jason Marshburn

What can I say but ?good job.?
From a well satisfied recovering alcoholic that has a license and wife thanks to these people.

Author Hill

The best service from reputable people. I used another company in the past and was not satisfied. These guys are a true manufacturer representative. The report they provided had my Judge satisfied. That is all I know. Lawyer said to use no one else but CAM. Hope I never have to ?again? but it will be CAM if I do. 200 days sober!

George Patrick

Wonderful people offering a miraculous device. They held our hand throughout the court process and helped our family overcome an addiction. Very pleased. The product works as described. The company is awesome.

Lisa Campos

Great job!
As described and professional.

Bill Simmons

Professional company with experienced staff.

Hal Collins

Our daughter was made safer by their GPS which kept her alerted to her ex?s whereabouts pending a domestic violence trial. Thank you guys.

William Fowler

Saved my hide with their GPS which proved I was no stalker. Judge recommended them and they worked well with my attorney. Extremely fast service and they came out to my home. Installation took 5 minutes and they were gone. All who wear GPS are not criminals. My case proves it. Would definitely use them again.

Melissa Jones

Came out same day we called and helped our friend.
We found their service to be as described and they come to you. That was a plus.
The installation took less than 5 minutes and they explained the process to our satisfaction. Also you can text their tech department 24 hours with any question. Professionals. I would recommend them to anyone in need of their service.

Lisa Jordan

A really good company. Service excellent. Price great.
And they do as they say. On time and fast.

Loni Proctor

Business Owner Information
Are these your business details or do you represent this business listing?
If you would like to reply to any reviews, you need to
log in to your listing
and select
Reply to Reviews
from your control panel.
Update your details here
if you are unaware of any log in details for this listing.